#31: Gray A Line Bob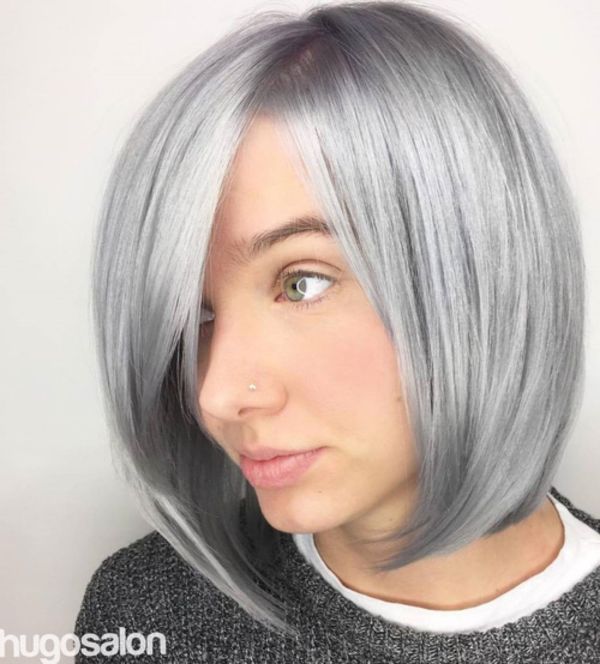 There are women who want a more striking hairdo – a statement cut, bold styling or unusual hair color. If you fit into this category, you can always go classic with your a line bob cut and try a new mind-blowing hair color. This beautiful shade of gray should let you stand out while you flaunt your tried-and-true straight hairdo.
#32: Stacked Ombre Style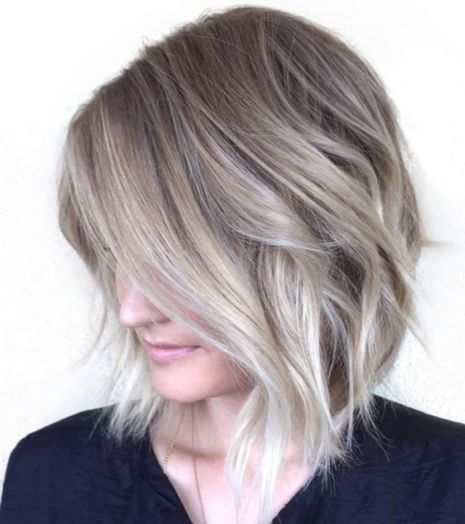 Color is the best complement to a-line haircuts, and it really kicks them up a notch. Ombre is perfect for short cuts because you can pack a variety of hues into a small amount of hair. It also will make a heavily textured style look more lightweight.
#33: Choppy A Line Bob Cut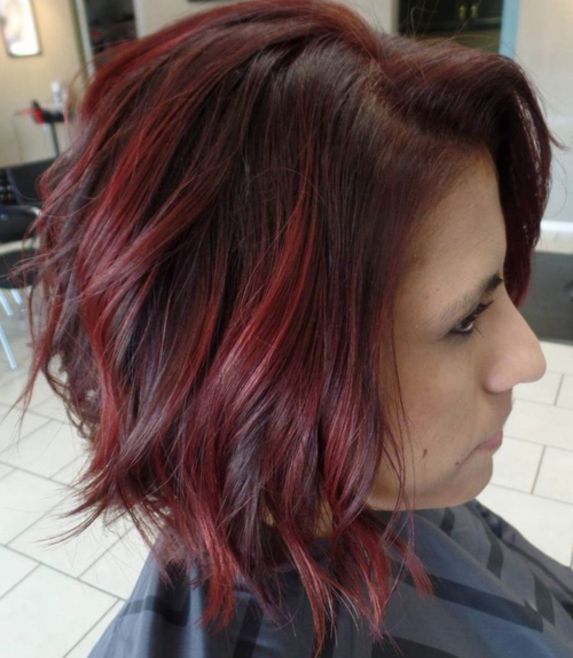 Like any woman, you probably like waves and curls but don't want look too sweet and girly. Loose shaggy waves for a choppy bob cut would be your ideal solution in this case. Throw in some brighter highlights, smile at yourself in the mirror and be ready to conquer the world!
#34: Side-Part Long Bob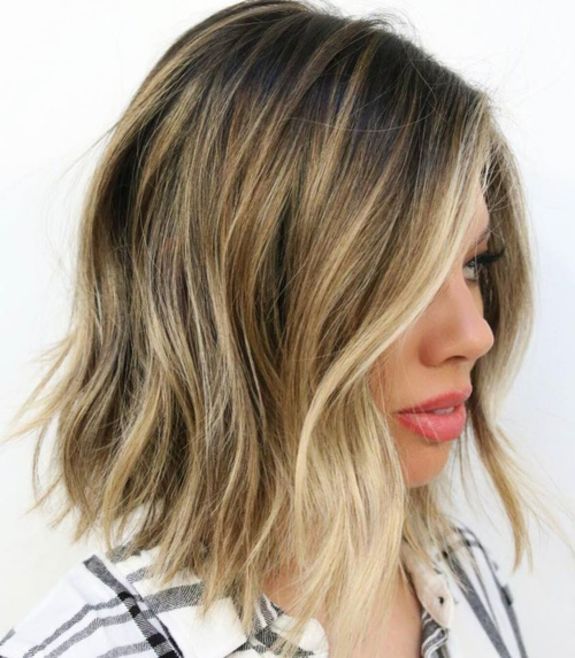 This is probably the most popular style for fashion-focused females because it's classy, but it seems effortless at the same time. The messy curly a- line hair is sexy and undone, while a bright blonde streak around the face brightens the girl's complexion.
#35: Exaggerated Angled Bob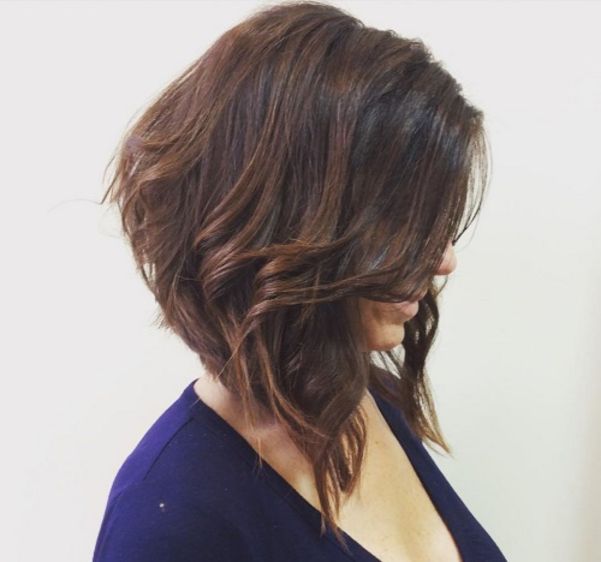 The steeper the angle of your cut, the more volume you are able to achieve within the back of your line haircut. Because of the fullness, it's important to keep curls and waves to a minimum with just a slight bend throughout the ends.
#36: Ash Blonde A-line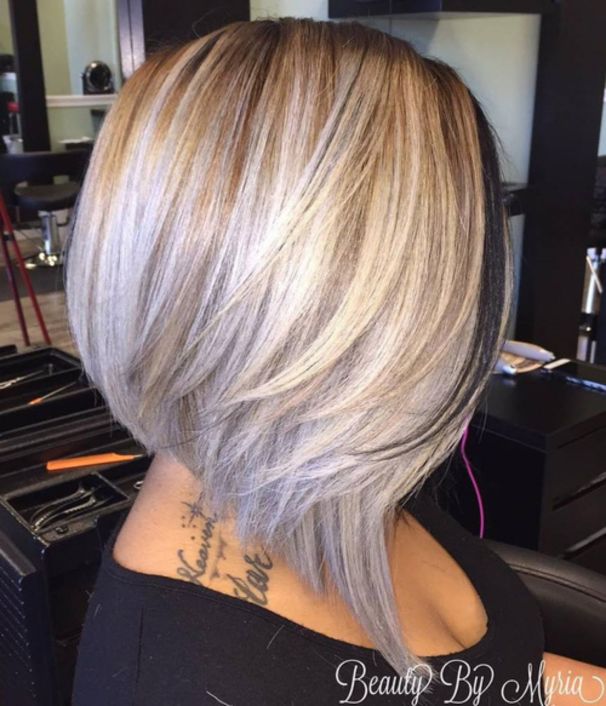 One of the benefits of a long a-line bob is its versatility; you can pull it into ponytails, curl it to add texture or slick it into an updo. With such a trendy haircut, you deserve an equally trendy hair color to match. Ash tones are very popular, but make it your own with a contrasting strip of color in the front.
#37: Side-Parted Collarbone Haircut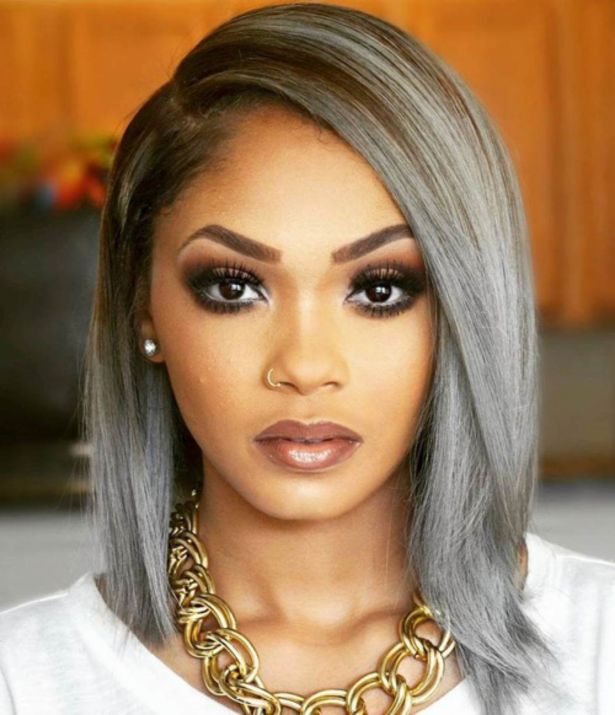 Want to try a bold color? Choose a simple cut. This sleek side-parted lob works like a blank canvass for the beautiful color job with a temperature contrast. Warm brown and cool gray are not that easy to blend and pull off, but this is definitely a success!
#38: Cropped Blonde Bob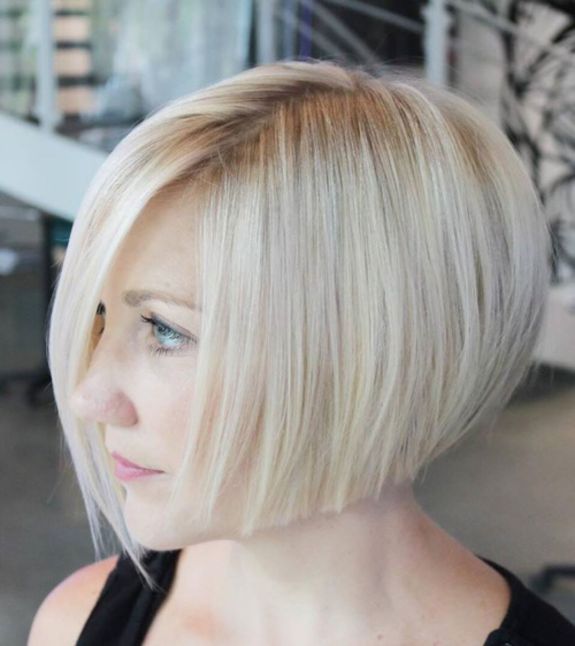 A cut that follows the contours of your jawline looks graphic and chic. If you don't want it to be too strict, introduce an element of asymmetry into your cut – let one side to be a bit longer.
#39: Long Angled Cut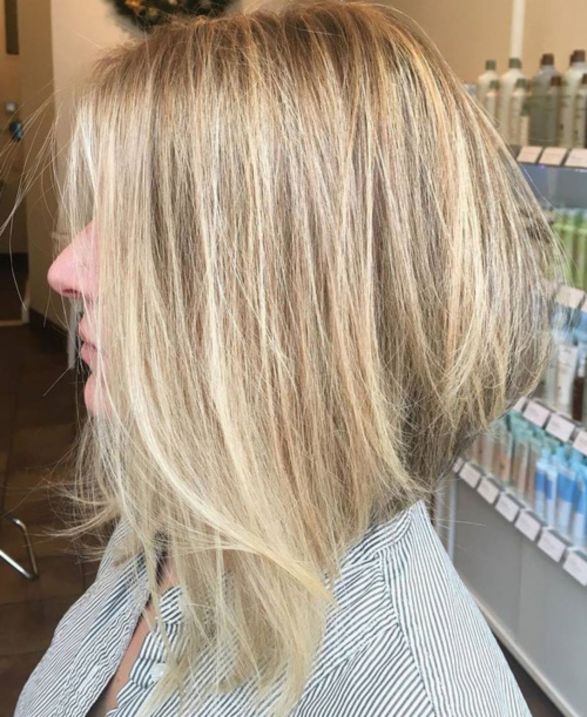 This bob cut is extremely long. It's ideal for women who want to give structure to their hairstyles and keep hair as long as possible at the same time. Blonde balayage is still a popular hair color choice.
#40: Platinum A-line Haircut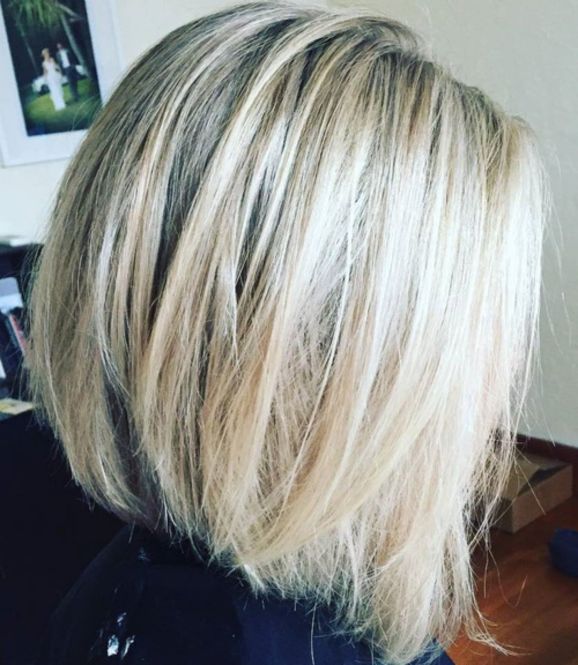 If you have a short light-colored cut, it can be difficult to keep it from looking flat without layers and highlights. Thankfully, dark roots are now a major trend within blonde hair. Not only does this cut down on your need for touch-ups as frequently, but it also adds richness to your look.