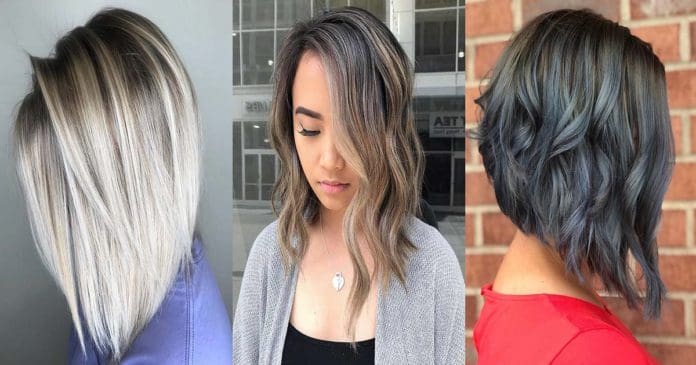 The bob cut style that is making headlines right now is the A-line bob. The A-line bob starts short at the back and gradually becomes longer somewhere between your chin and shoulders. It is the perfect blend of modern style and sophistication. Not only does it suit almost all face shapes, but it also streamlines your face and draws attention to your facial features.
Since its introduction, the A-line bob has become a trend with many variations under its belt. Before you get boggled by which variation to go for, here are 25 of the most stylish A-line bobs to make your choice simpler.
25 Eye-Catching A-line Bobs
1. Deep Rooted A-line Bob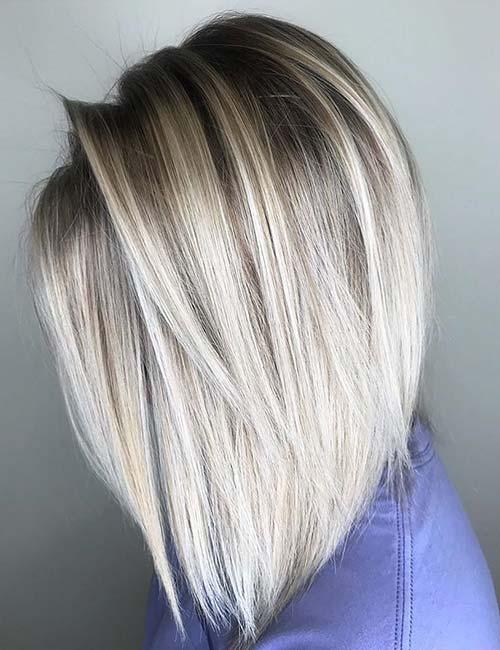 Instagram
This A-line bob is the ideal short hairdo for women with thick straight hair. The length near the jawline draws attention to your facial features. Notice how the bob is dark at the roots? That helps in framing your face. The dark roots make your face look longer and slimmer.
2. Multicolored A-line Bob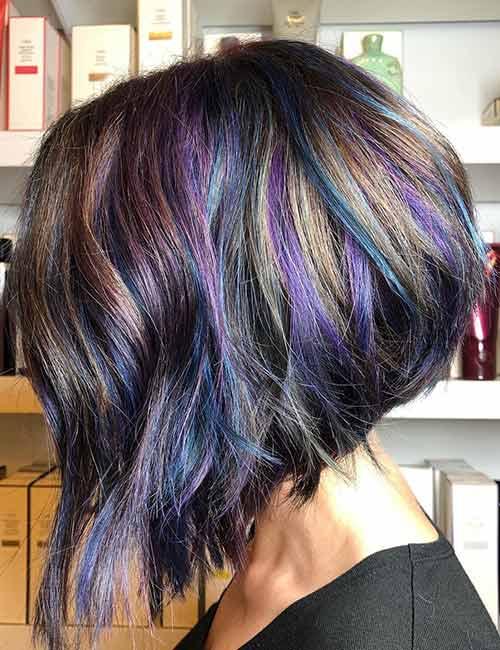 Instagram
The quickest way to add volume to your locks is to make it wavy. If you don't like styling your hair in full-on waves, you can use a straightener or a curling iron to add waves at the ends of your hair. Whoever says mermaids always have long hair clearly has not seen this A-line bob!
3. Subtle A-line Bob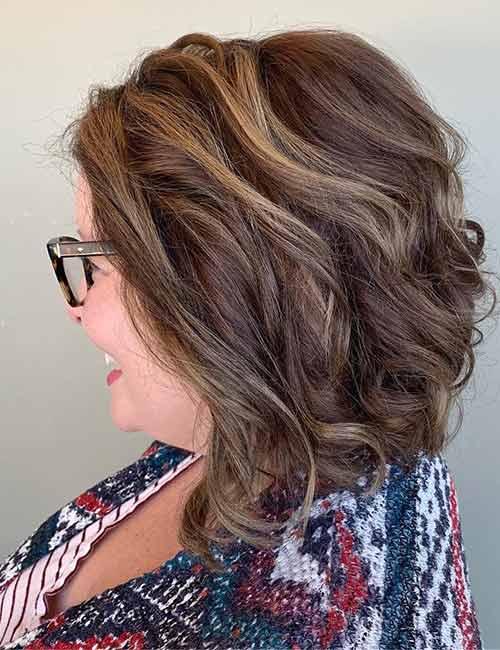 Instagram
The A-line bob started off subtle. If you look up old short hairstyles, you'll notice a few simple A-line bobs all over the place. If you're looking for something modern but not too edgy, try this subtle A-line bob that has a very slight angle to it. Style it in curls to create a soft, romantic look.
4. Short A-line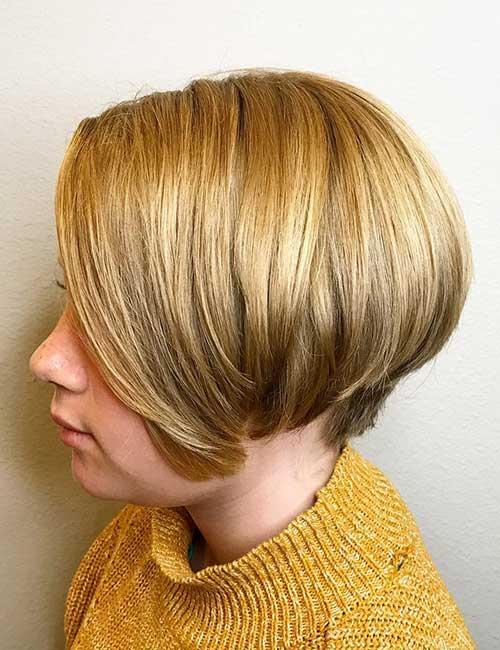 Instagram
If you have an oval face, you can pull off this A-line bob like a pro. Keeping the length at the front almost the same length as the back accentuates the shape of your face. Women with round or square faces shouldn't try this short A-line as it will make their face seem rounder or squarer.
5. Wavy A-line Bob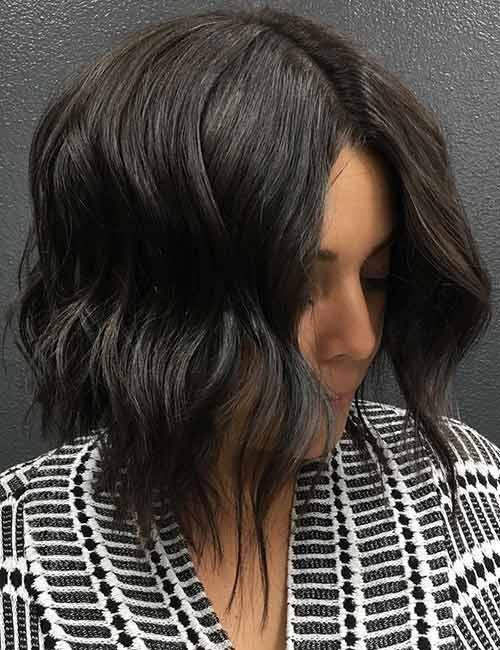 Instagram
The wavy A-line bob is one of my favorites. If your hair is not naturally wavy, you can style it in waves using a straightener or a curling iron. Just don't forget to use a heat protectant to prevent heat damage. Thin down the ends to make the rest of your hair appear voluminous. This will also make your face look slim.
6. Asymmetric A-line Bob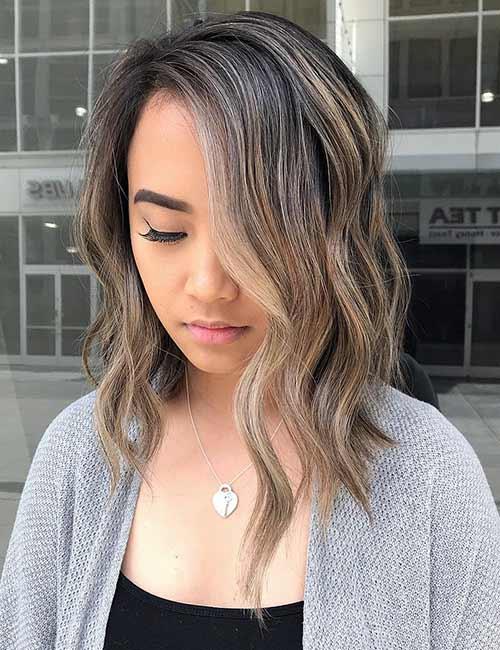 Instagram
It does not get edgier than this asymmetrical A-line bob. It adds height at the top and makes your jawline look pointed. Styling it in curls takes it to a whole different level. The best thing about this haircut is that you don't need jewelry to accentuate it.
7. Layered Short A-line Bob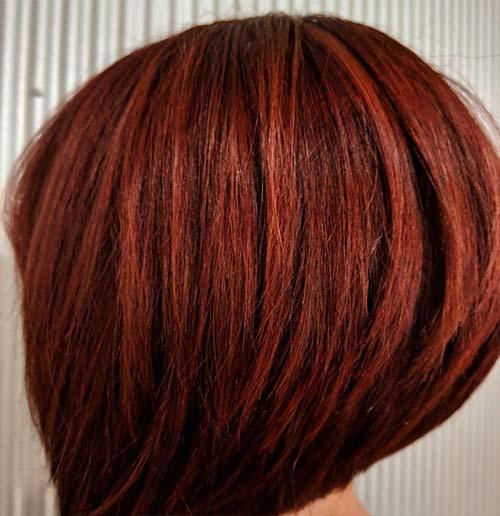 Instagram
A sure-shot way to spruce up an A-line bob is to add layers at the ends. It adds insane volume to the bob. And, I have to say, I love the red locks! All in all, this is a playful look.
8. Long A-line Bob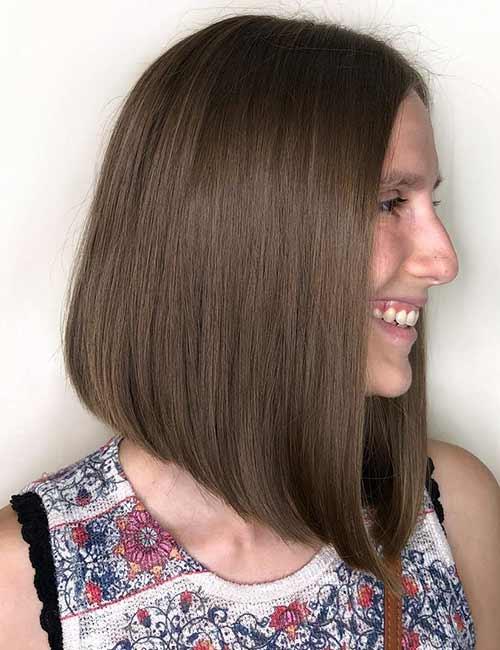 Instagram
Cutting your hair really short at the back may not suit your face shape. Or you might think it's too loud for you. This is the best alternative for women who want an A-line bob but still want to look work-ready. The middle parting draws attention to the center of your face, accentuating your eyes, nose, and mouth.
9. Long Layered Side-Swept Bangs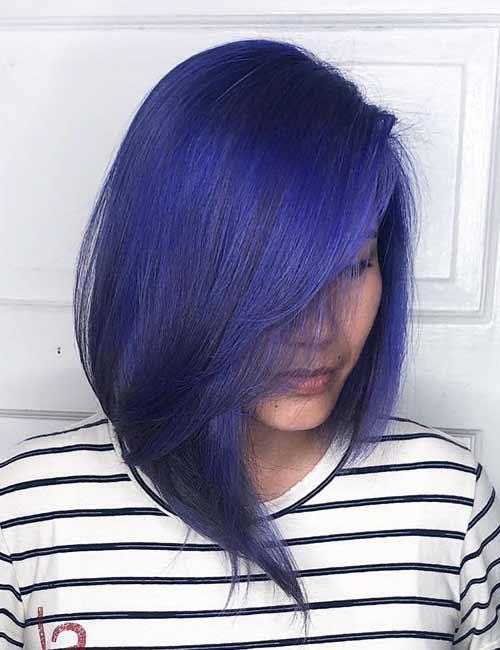 Instagram
This violet hair color is to die for! It looks super stunning. Adding bangs to your bob is a great way to focus on certain facial features. The front and center bangs can cover a large forehead, while side-swept bangs can cover any asymmetrical features, like uneven eyebrows.
10. Mildly Curly A-line Bob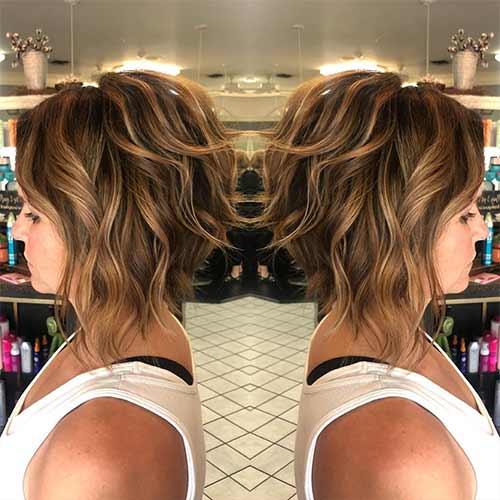 Instagram
Whether it's to get over someone or find yourself, women love a good makeover. It gives a sense of freedom and change. This is an incredible makeover hairdo. The golden brown balayage adds depth and volume to her tresses. You can achieve these soft curls yourself with the help of a curling iron and some hairspray.
11. Shingle A-line Bob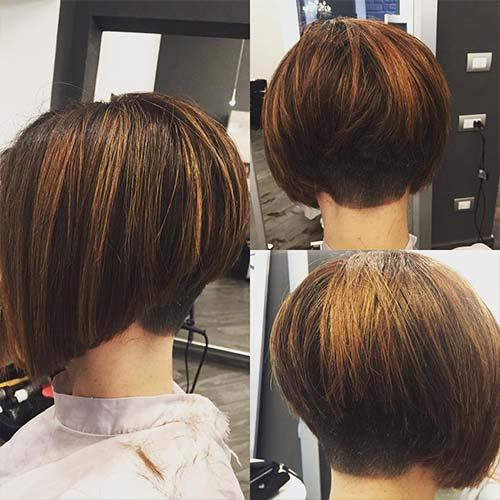 Instagram
A shingle bob is cut very close to the hairline with the express purpose of showcasing it. This A-line bob is for all the confident women out there who are not afraid to cut their locks short. They know that their personality makes them who they are, not just their hair or clothes.
12. Ombre A-line Bob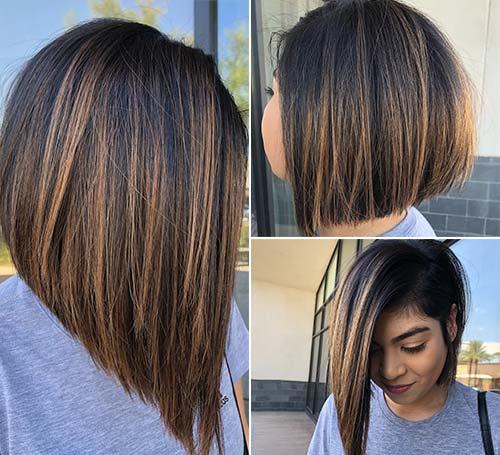 Instagram
This ombre A-line bob looks like a theater curtain that's about to part open. The light brown ends soften her jawline, making it perfect for anyone who has a sharp jawline or prominent chin. This is the perfect beach bob that is great for creating that sun-kissed look.
13. Graduated A-line Bob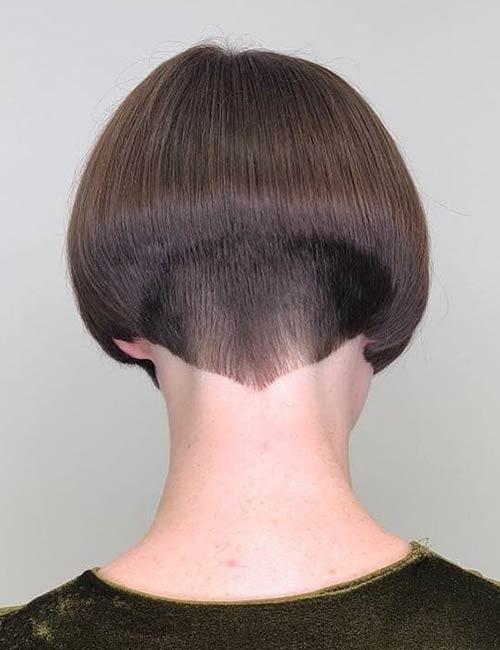 Instagram
This edgy bob makes me think of the '20s when women who had short hair were called 'flappers.' These were the women who decided to fend for themselves, wore short clothes, and did as they pleased. They started the feminist revolution that shattered many preconceived notions about women.
14. Wavy Disconnected A-line Bob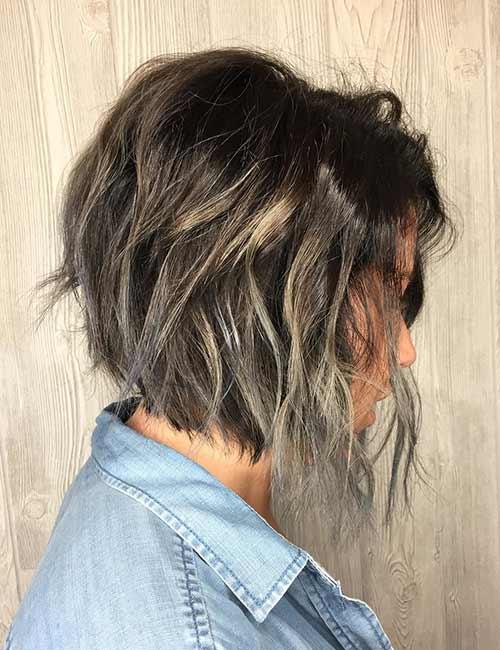 Instagram
A disconnected A-line bob is one that gradually gets longer from back to front, but has a sharp cut at the jawline to show the stark difference in length. This smokey balayage is inspired by those cold nights in the fall.
15. Sleek Black A-line Bob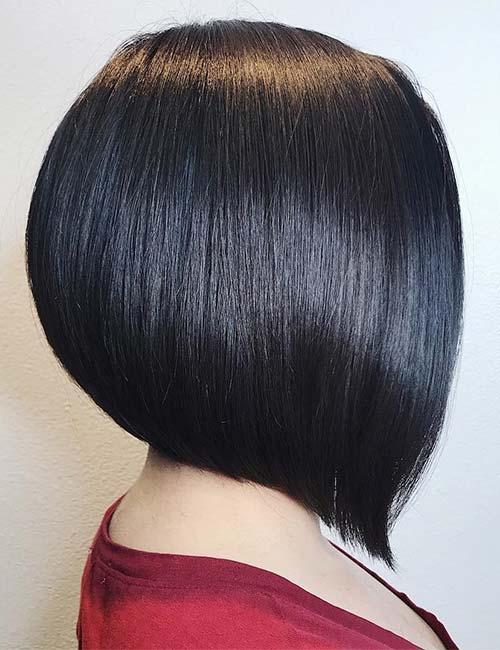 Instagram
This sleek black A-line bob is so sharp, you can cut a diamond with it. This A-line bob is the perfect haircut to make your face look slimmer and draw attention to your eyes, nose, and mouth. If you have a chiseled jawline, you can showcase it with this hairdo.
16. Crisp Wave A-line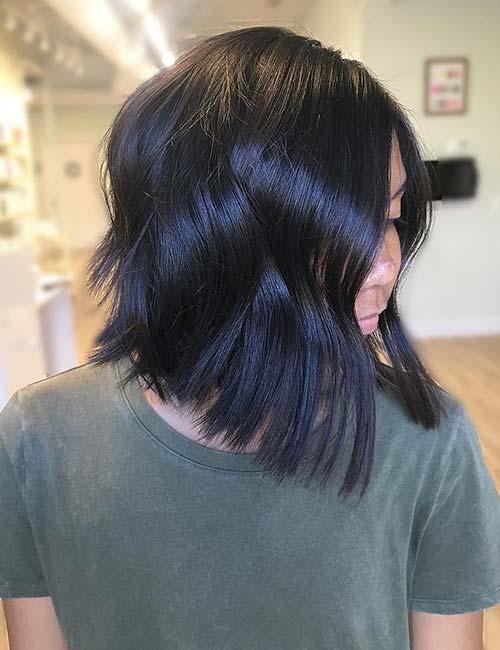 Instagram
Marcel Grateau and Lady Jennifer Bell Schofield are the inventors of the curling tongs and flat iron, and women all over the world are eternally grateful for their innovations. Thanks to heat styling tools, we can have perfectly crisp wavy hair like this lady does. Looks amazing, right? The blunt ends add pizzazz to the look.
17. Coily A-line Bob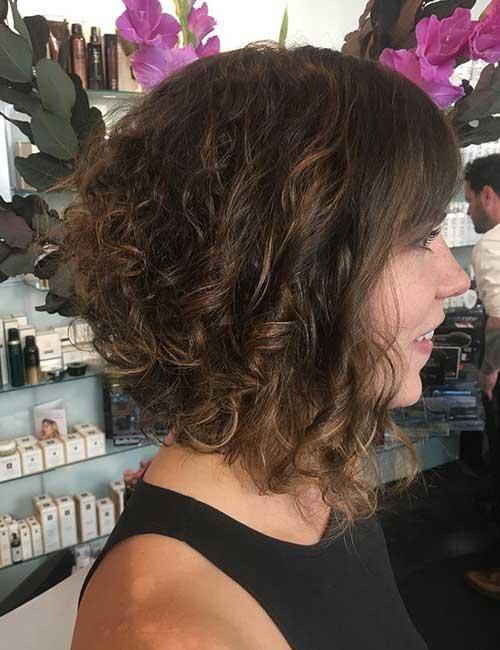 Instagram
While most women opt for the straight bob, this curly A-line bob looks totally vintage. If you have naturally curly locks, don't shy away and straighten them. Bring out the curly goddess in you and flaunt them with this stunning coily A-line bob.
18. Patterned Undercut A-line Bob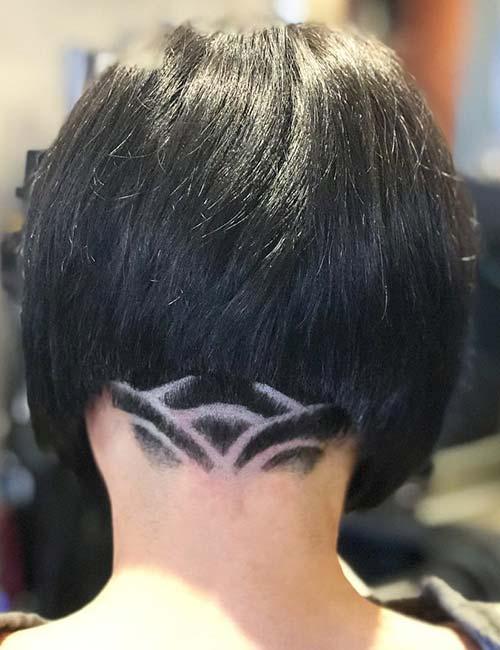 Instagram
Leather jackets, knee-high boots, dark eye makeup, and crazy bike rides. You can't have a traditional haircut when you're that awesome. Try this patterned undercut A-line bob instead. The word 'edgy' doesn't cut it with this one.
19. Dimensional Blonde A-line Bob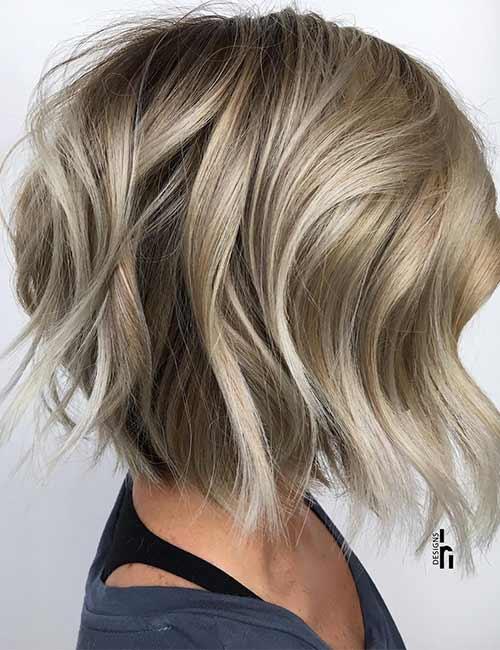 Instagram
Blondes are the life of the party. This is mostly because blonde hair color looks light and relaxed. It melts away all thoughts of stress and overthinking. This dimensional blonde hairdo with cool undertones looks breathtaking!
20. Long Subtle A-line Bob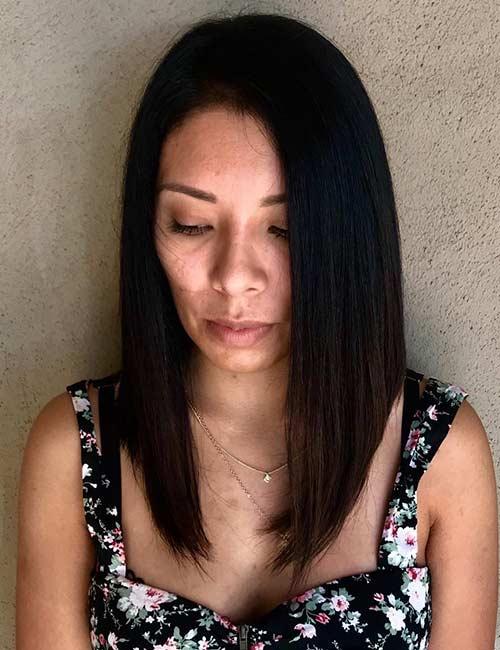 Instagram
Instead of playing around with too many colors, go natural with subtle highlights. They will accentuate your natural locks, add dimension to your hair, and frame your face. This subtle long A-line bob with a middle parting is great for slimming down round cheeks and highlighting those stunning eyes.
21. Deep Angled A-Line Bob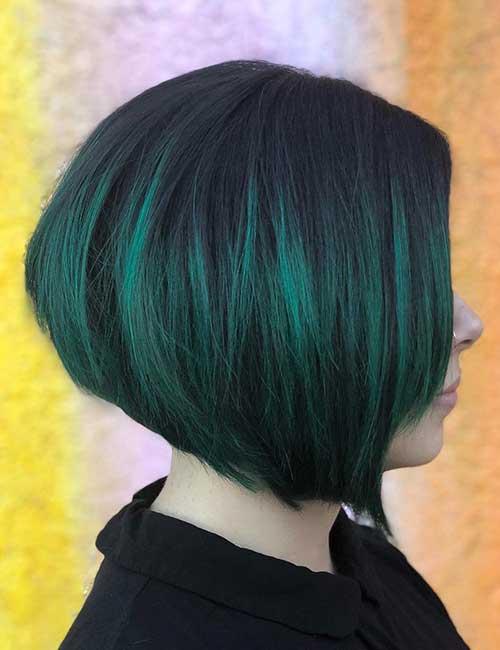 Instagram
A-line bobs can be subtle and still look edgy. This particular A-line bob is very slightly angled, which gives it an understated look. However, this hairdo also shows a brilliant way to add more edge with color. The green ombre here makes it look so much cooler.
22. Baby Bangs Curly A-line Bob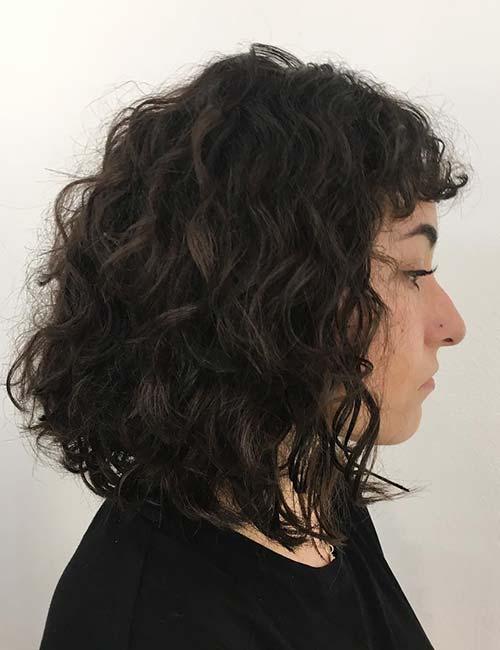 Instagram
This retro look is back with a bang (pun intended)! Curly bangs soften your face instantly, and you can totally spruce up your look with some mascara and lip color. This is the millennial version of the girl-next-door – simple and sweet. Don't underestimate her, though!
23. Smokey Blue A-line Bob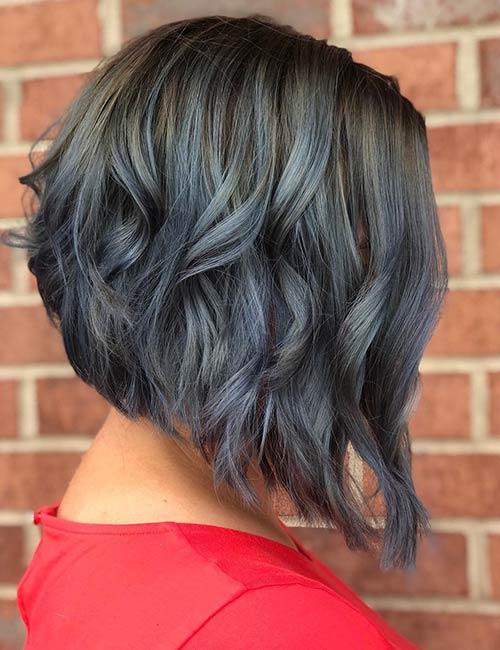 Instagram
I love this look! It looks like a blanket of snow on a wintery evening. Contrasts grasp everyone's attention. Take note of how this A-line bob starts straight but ends curly. That adds to the beauty of this haircut. This A-line bob also has a wonderful deep angle that can flaunt your jawline and cheeks.
24. Long Curly A-line Bob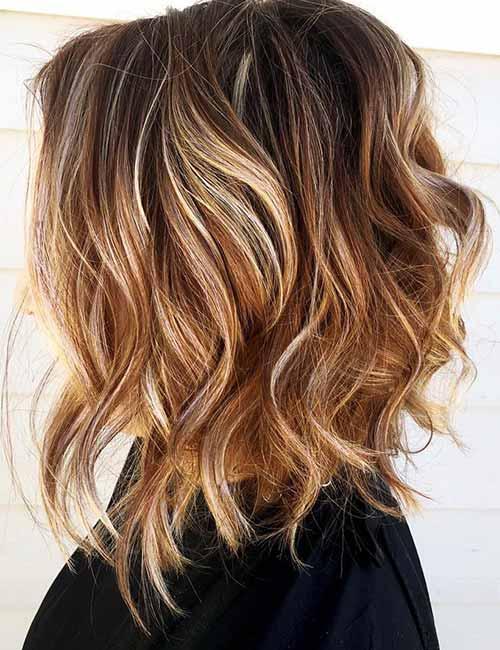 Instagram
Are you going on vacation and want to look different? Well, let this image be your inspiration. It has the perfect I'm-a-changed-person-after-my-incredible-vacation vibe. This copper and gold balayage gives a whole new meaning to the term 'sun-kissed.'
25. Sharp A-line Bob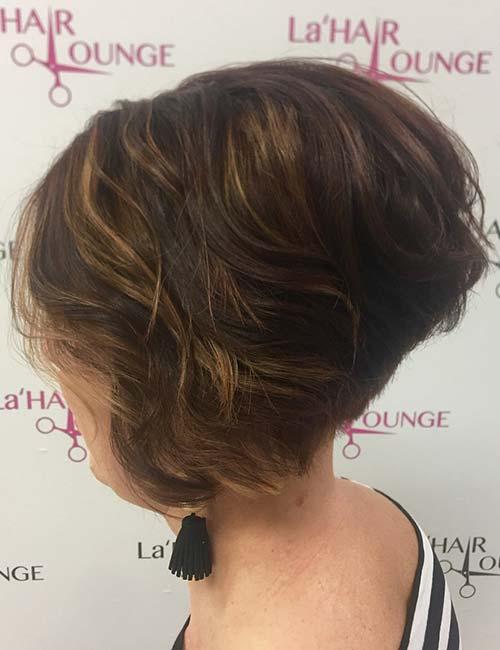 Instagram
Waves…the ocean…and the beach! That was my thought process while looking at this hairdo. The wavy brown locks remind me of a beach. It's just so peaceful. While I love my straight hair, I prefer A-line bobs that are styled in waves. This deep cut A-line bob is incredible.