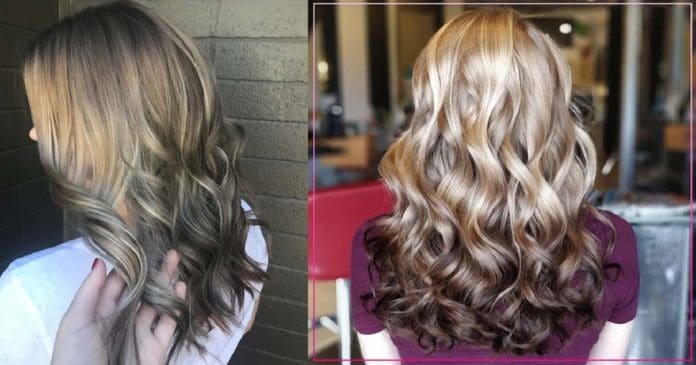 One of the most popular hair trends is reverse balayage. This latest trend is similar to balayage, but the colors are reversed. Instead of darker colors slowly becoming lighter, your roots will become lighter and your ends will turn darker. There are many gorgeous looks you can create. We have compiled 20 best reverse balayage hair colors to inspire you. There's a style for everyone!
1. REVERSE BRUNETTE BALAYAGE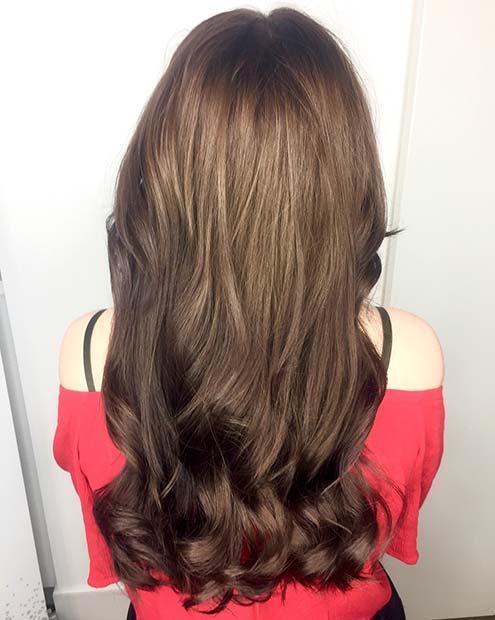 This beautiful brunette balayage is first. The hair starts out light brown at the top and gradually becomes dark chocolate. This subtle color change is ideal for those who don't want to be too bold.
2. WARM BLONDE TO DARK BROWN REVERSE BALAYAGE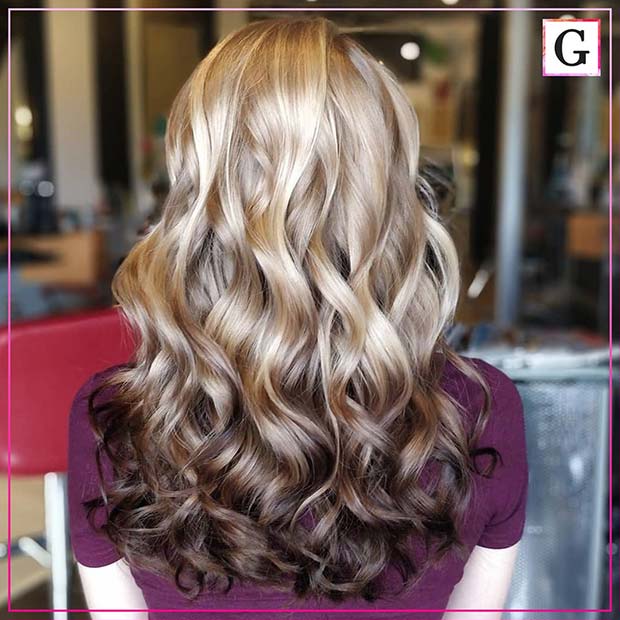 This next style is for those who want to make a bold statement with their hair. The hair's top is very light blonde. It then turns into a warm caramel tone, and finally into brown. This trendy style is great for blondes as well as brunettes.
3. RED REVERSE BALAYAGE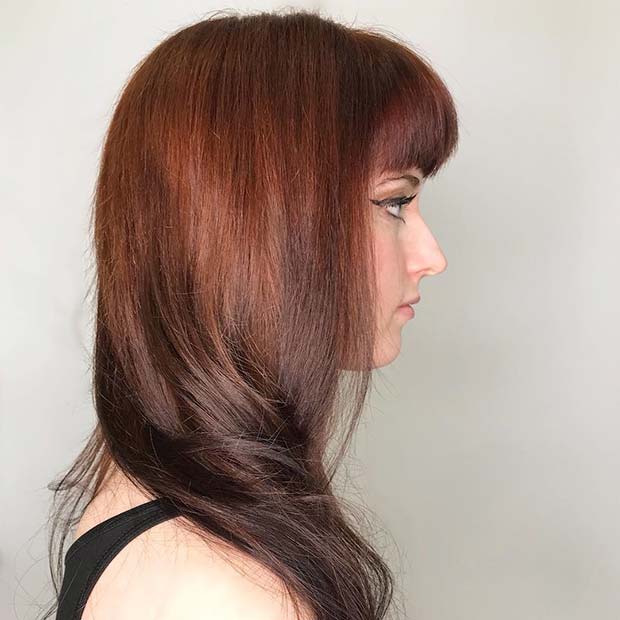 We have next reverse balayage, for ladies with dark hair. It starts with a rich red hue that gradually becomes darker until it becomes brown. The color transition from red to brown looks very fashionable. This could be used with many red colors, and the final color can be lighter or darker.
4. LIGHT BLONDE BALAYAGE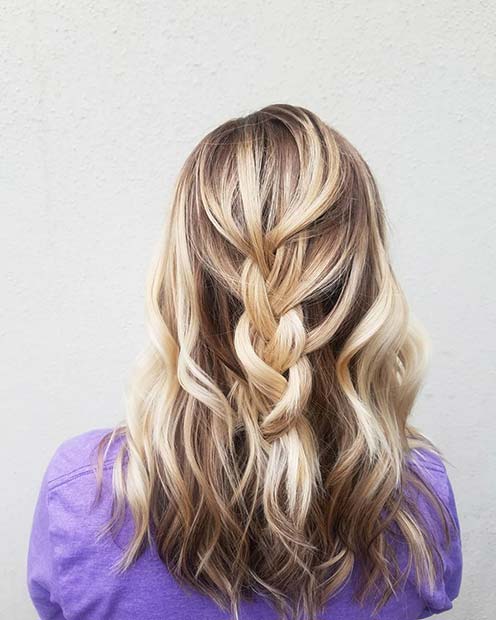 The beautiful combination of light blonde and dark brown hair colors is a great compliment. Reverse balayage is an example of this. This blonde blends well with brown tones. This look can be achieved in any blonde color, from platinum blonde to dark brown. This is a stylish hairstyle that suits everyone.
5. SOFT PURPLE REVERSE BALAYAGE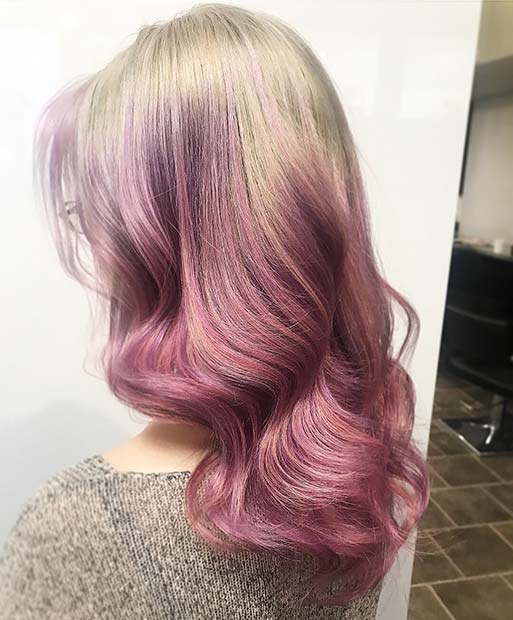 Reverse balayage doesn't necessarily require you to use natural colors. You could try something bolder and more daring, like purple. The trendy blonde lady is a light brown with a purple undertone. This hairstyle is ideal for ladies who are looking to change their hair.
6. DARK TONE BALAYAGE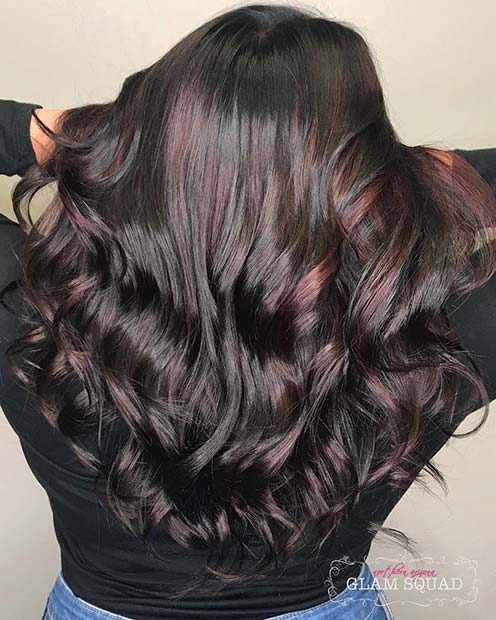 Balayage does not have to be obvious. This is a subtler option. You can see the different shades in her hair, which is dark from the root to the tip. This is a great way to experiment with the trend without having to change your hair.
7. BEACHY REVERSE BALAYAGE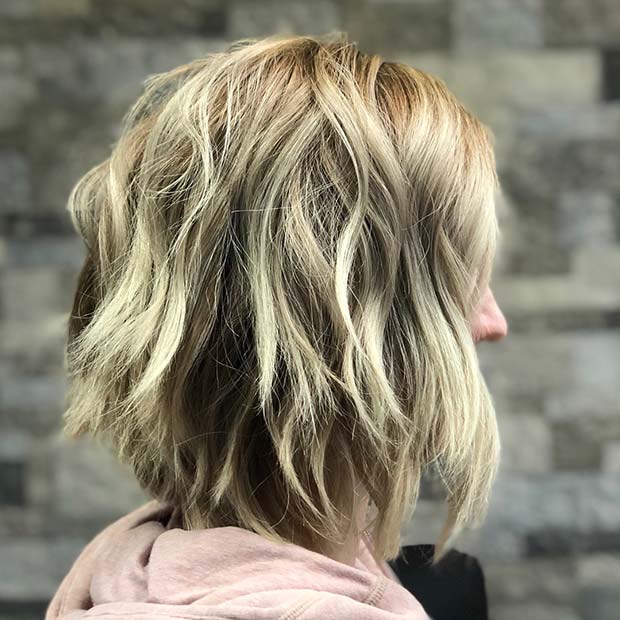 Although summer seems distant, it is coming soon. This is the perfect summer reverse balayage haircut idea. This balayage style starts with a light, sun-kissed blonde and gradually turns into a darker brown. This is the perfect choice for women who wish to update their looks for warmer seasons.
8. BOLD BALAYAGE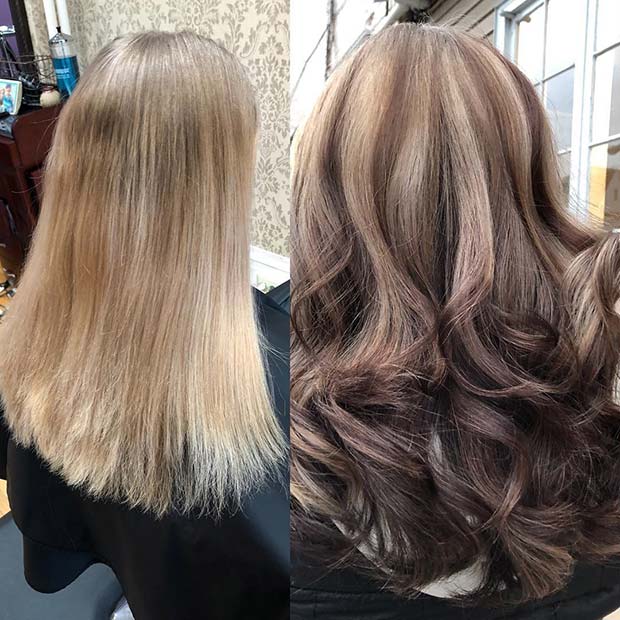 You have the option to choose how dark you want. You can add subtle colors to your hair or go bold with a lot of color. The blonde lady had light hair, and then she added a darker brown tone. It looks great and you can easily see the difference.
9. TRENDY BONDE TO DARK BROWN EVERSE BALAYAGE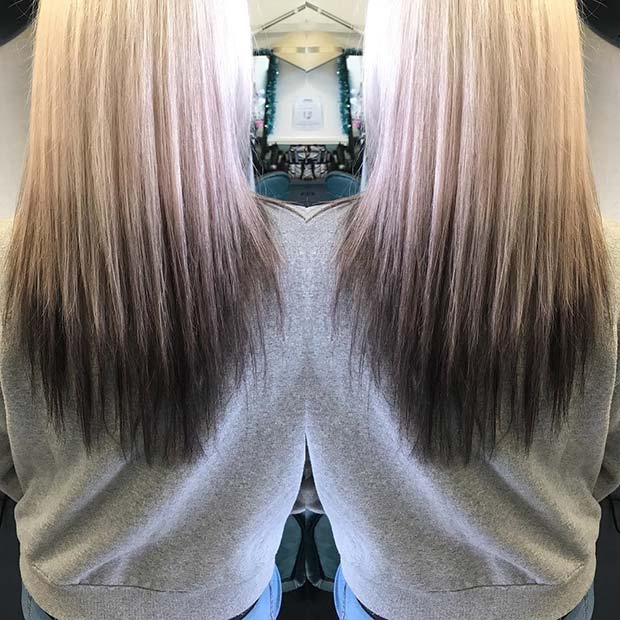 You can choose which color you want to blend and where you want it to begin with reverse balayage. The next hairstyle blends only halfway and doesn't get darken until the end. This look is great and would work well with many different color combinations.
10. DARK BLONDE BALAYAGE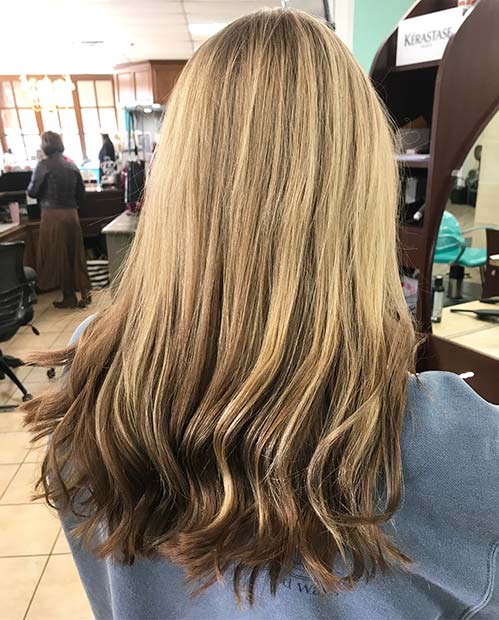 This is a blonde to brunette balayage. Because the blonde is very dark, the color change is subtle. This trendy look is easy to maintain, and it looks great no matter what trend is in. You want a style that won't go out of style quickly so choose colors close to your natural color.
11. SANDY BLONDE BALALAYAGE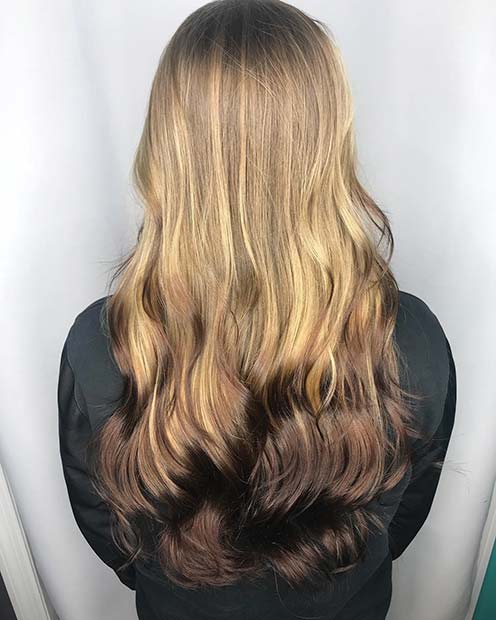 Next we have a dark blonde tone that slowly turns to a rich brown tone. This is a great balayage choice. A sandy blonde is best for subtle looks. If you prefer a bolder look, a platinum blonde will work. This warm tone balayage is something we love, but it can be used by anyone.
12. ARCTIC BLUE BALALAYAGE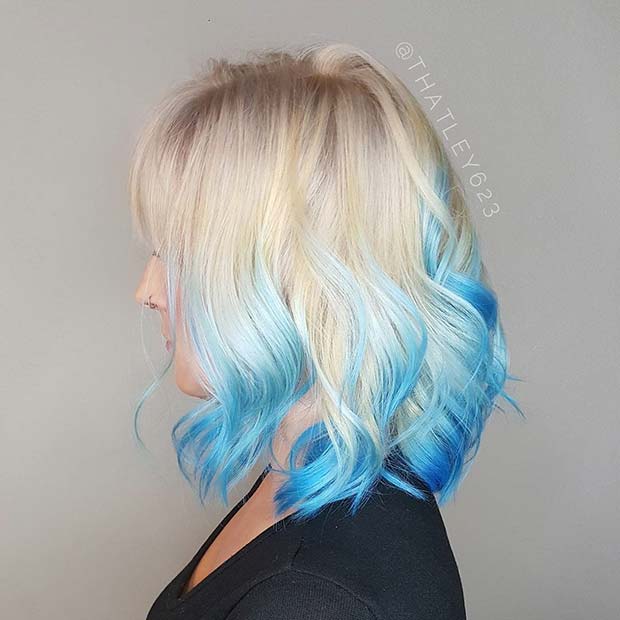 Are you looking for a bold hairstyle? This reverse balayage is a great choice. This hair begins as a light blonde, and gradually becomes a gorgeous arctic color. This hairstyle is great for spring and summer.
13. SUBTLE REVERSE BALAYAGE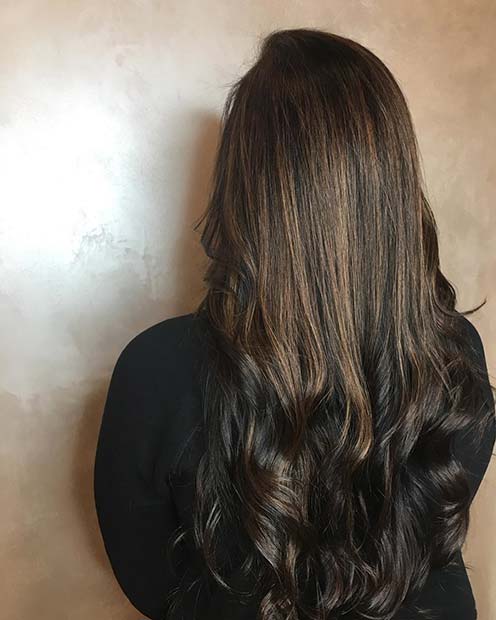 This reverse balayage technique is for ladies with dark hair. Reverse balayage is not always possible for ladies with dark hair. However, it can still look great. This balayage, which is dark brown to black, will look great on all brunettes.
14. CARAMEL REVERSE BALAYAGE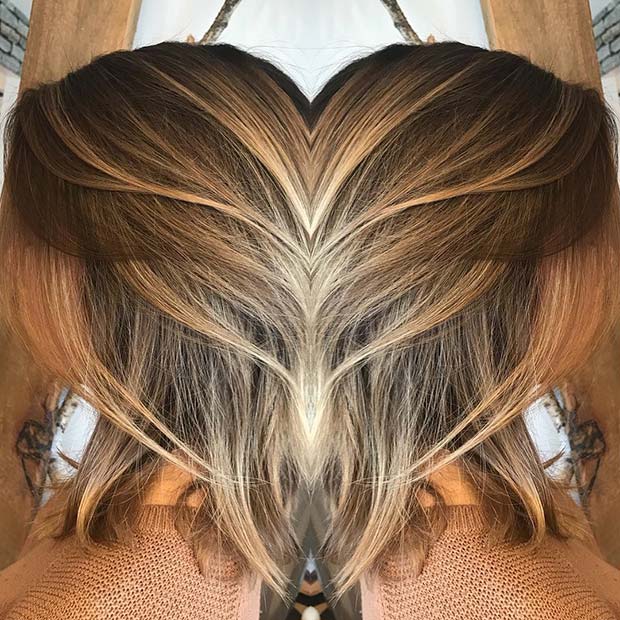 Next is caramel reverse balayage. These tones blend together light and dark colors beautifully, which is why we love warmer tones. This balayage style is perfect for spring and summer. This style is suitable for both short and long hair.
15. BALAYAGE COPPER REVERSE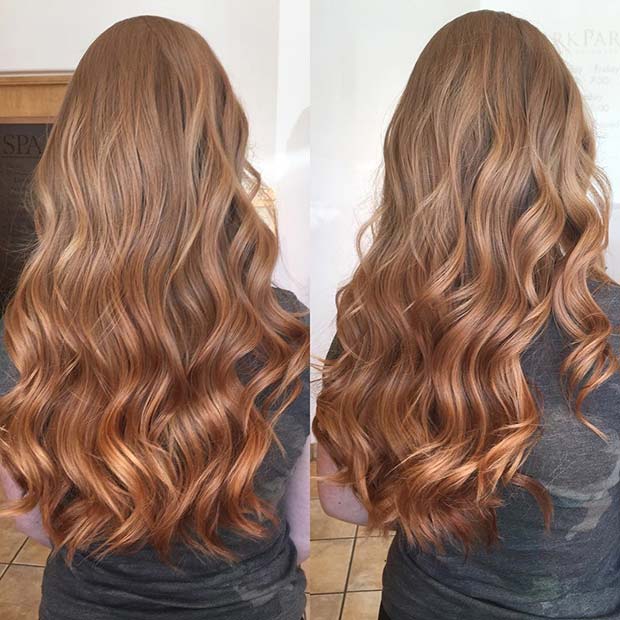 This balayage is for redheads. This style starts as a light ginger look and blends into a copper shade. You will look stylish with red shades. Also, you could use darker reds.
16. CHOCO MELT & ASH BALAYAGE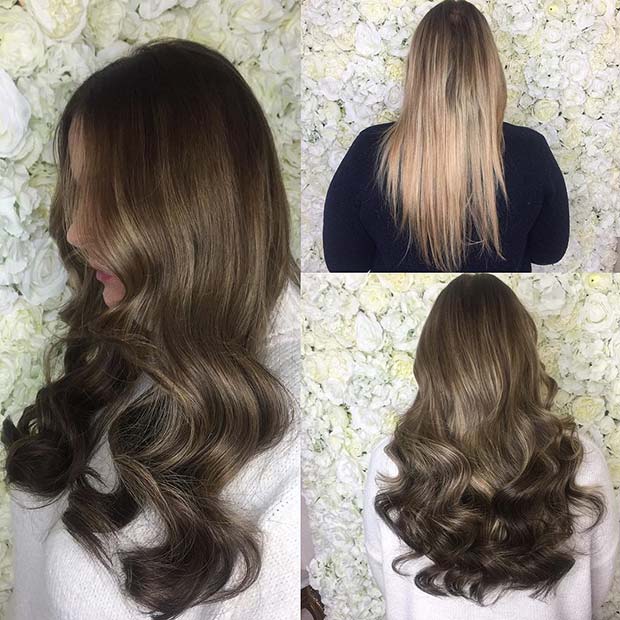 Another color option for brunettes: This hairstyle is a blend of light brown, dark brown, and blonde. There are many options for balayage. You don't have to choose just a few colors. You can choose a few shades for any hair color.
17. LIGHT ASH BONDE BALAYAGE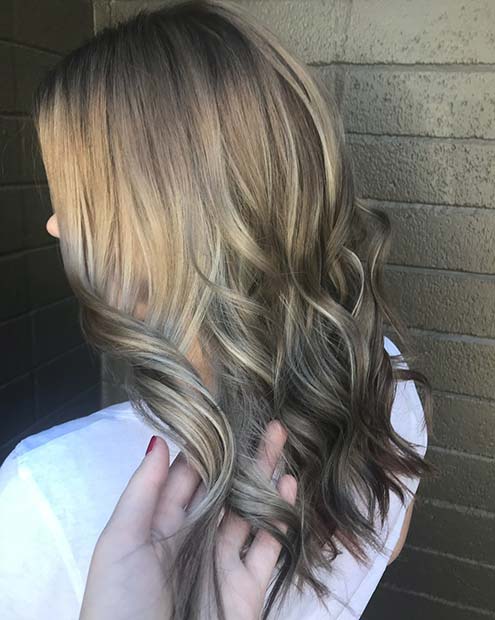 Dark blondes look great. The next hairstyle is a light ash-blonde that blends with a dark brown. This blonde can be mixed with other colors, such as blue, purple, and even red. This is a great base color. It could be blended with brown, black or blonde.
18. CARAMEL BLONDE BALAYAGE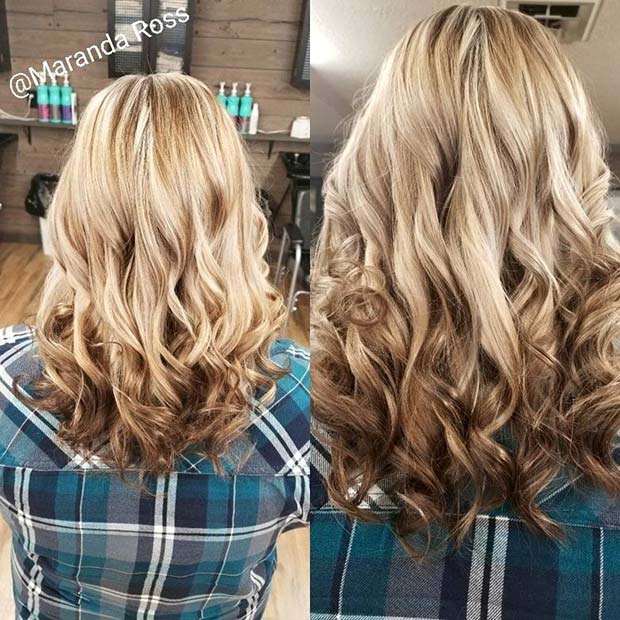 Blonde and caramel complement each other wonderfully. This reverse balayage uses a light blonde that blends to a caramel tone. These colors could be blended further to create a darker brown. The perfect shade for spring and summer are caramel shades.
19. RICH SPICED CHOCOLATE EVERSE BALAYAGE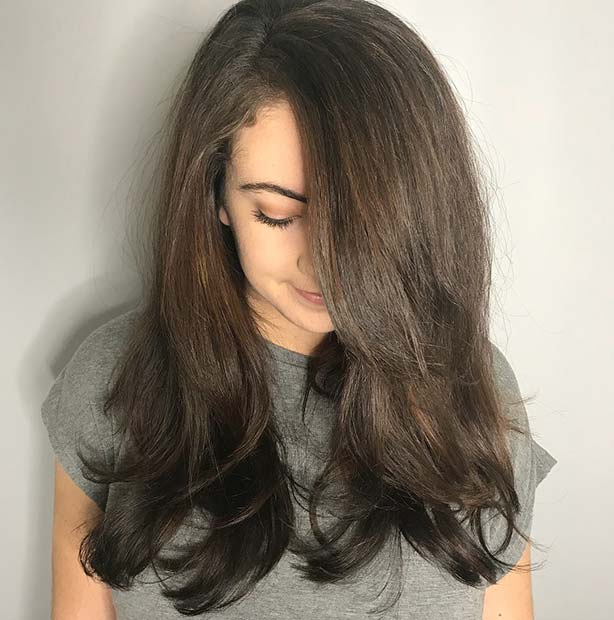 The next reverse balayage is subtle, but very stylish. Her hair begins as dark brown, and gradually turns into black. For those ladies who are interested in balayage, black and brown tones can be great options.
20. BRUNETTE BALAYAGE – BLONDE TO BRUNETTE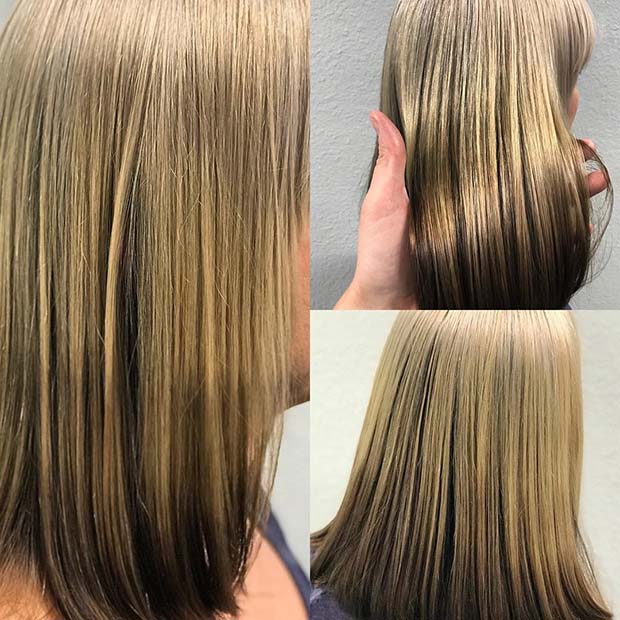 It can look almost natural if the balayage blends well. The next idea uses a light blonde hair color that gradually turns brown. This brown hair looks natural and sun-kissed. This reverse balayage will work for any length hair. You can also achieve this look with a lighter hair color.