Shaggy Style For A Medium Asymmetrical Bob
Source: guyannescissorhands/Instagram
Did you like coloring when you were a kid? If so, didn't you just love getting a brand new box of crayons? Wasn't picking out your favorite colors grand? We need color in our lives. We need to enjoy it, experiment with it, and let it light up our lives. So, keep on playing with it. Better yet, ask your hairstylist to put it in your medium asymmetrical bob. Better yet, have your hairstylist use muted pink rose balayage.
Why? Because a strawberry blonde asymmetrical blonde bob literally turns heads. And, asymmetrical haircuts practically cry out for strawberry blonde. It adds fiery passion, but softness, too. Notice the slight tinge of strawberry blonde in this model's bob. It's the perfect accent for casual asymmetrical haircuts like hers and for those who want subtle effects, rather than dramatic ones.
Asymmetrical Bob: African American Style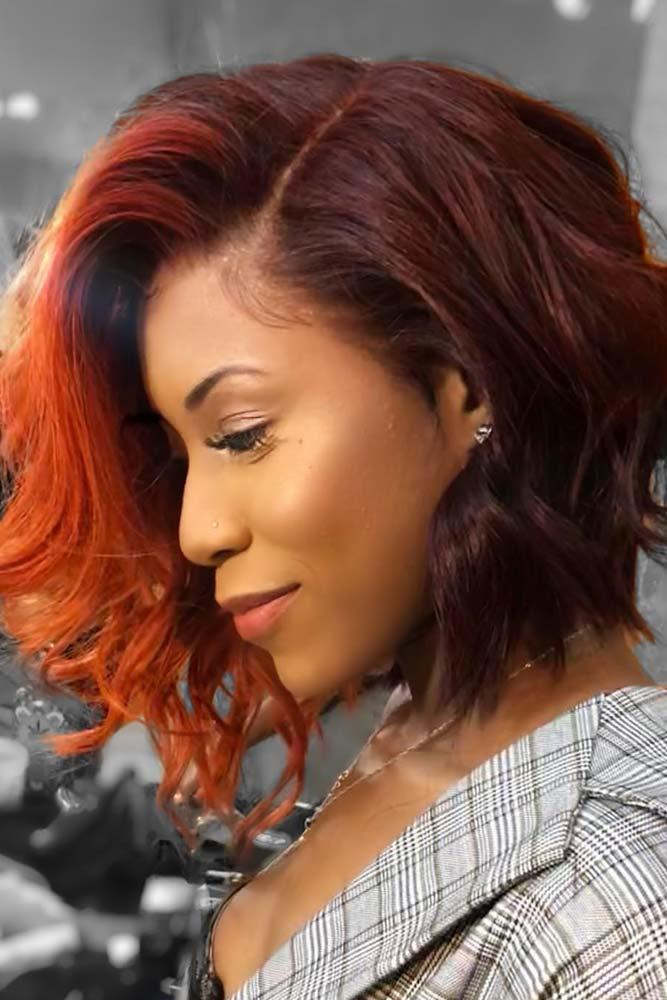 Source: anthonycuts/Instagram
The natural look is in, and curly-haired women are finally embracing their waves. With so many tools and products at their disposal, they can go back and forth between straight and curly looks whenever they feel like it. Being one of the most flattering bob hairstyles for black women, an asymmetrical haircut lets them look amazing. African American women have especially gorgeous curls. For the African American woman seeking a cut with which she can transition seamlessly between sophisticated, casual, and formal no matter the texture, the asymmetrical bob for black hair is for her.
It's hip, fresh, and fun. See what the sharp contours do for this model? It's as if the asymmetrical bob was made for the African American woman. The deep side part lets you see her lovely, flawless skin. She seems to have no makeup on, yet, she's captivating. And, those red highlights are simply the crowning glory.
Auburn Straight Asymmetrical Bob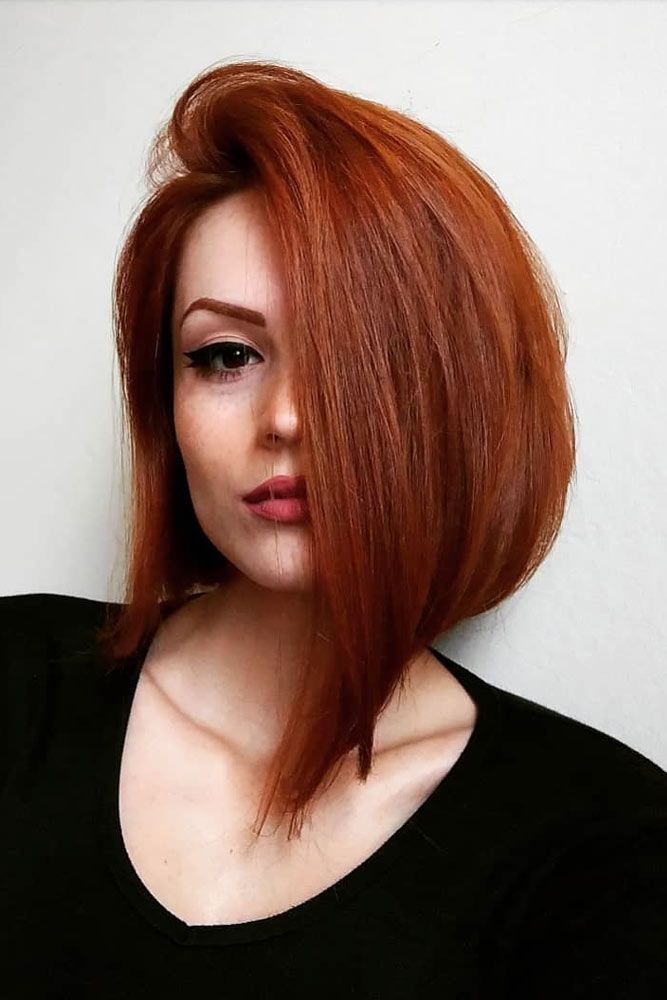 Source: raquelbugsmakeup/Instagram
There are three ways to make heads turn and minds go crazy with your hair. The first is to get an asymmetrical bob. The second is to make a bright, warm shade of red an exclamation point of your look. And the third is about the parting: just finish everything with a crazily cascading side part. Here, most of the hair is flipped to one side, adding tons of volume. Evgh one of the sides will be less dense, the visual power of the volumetric twist will steal the show.
Shaggy, Messy, and Playful Asymmetrical Bob Style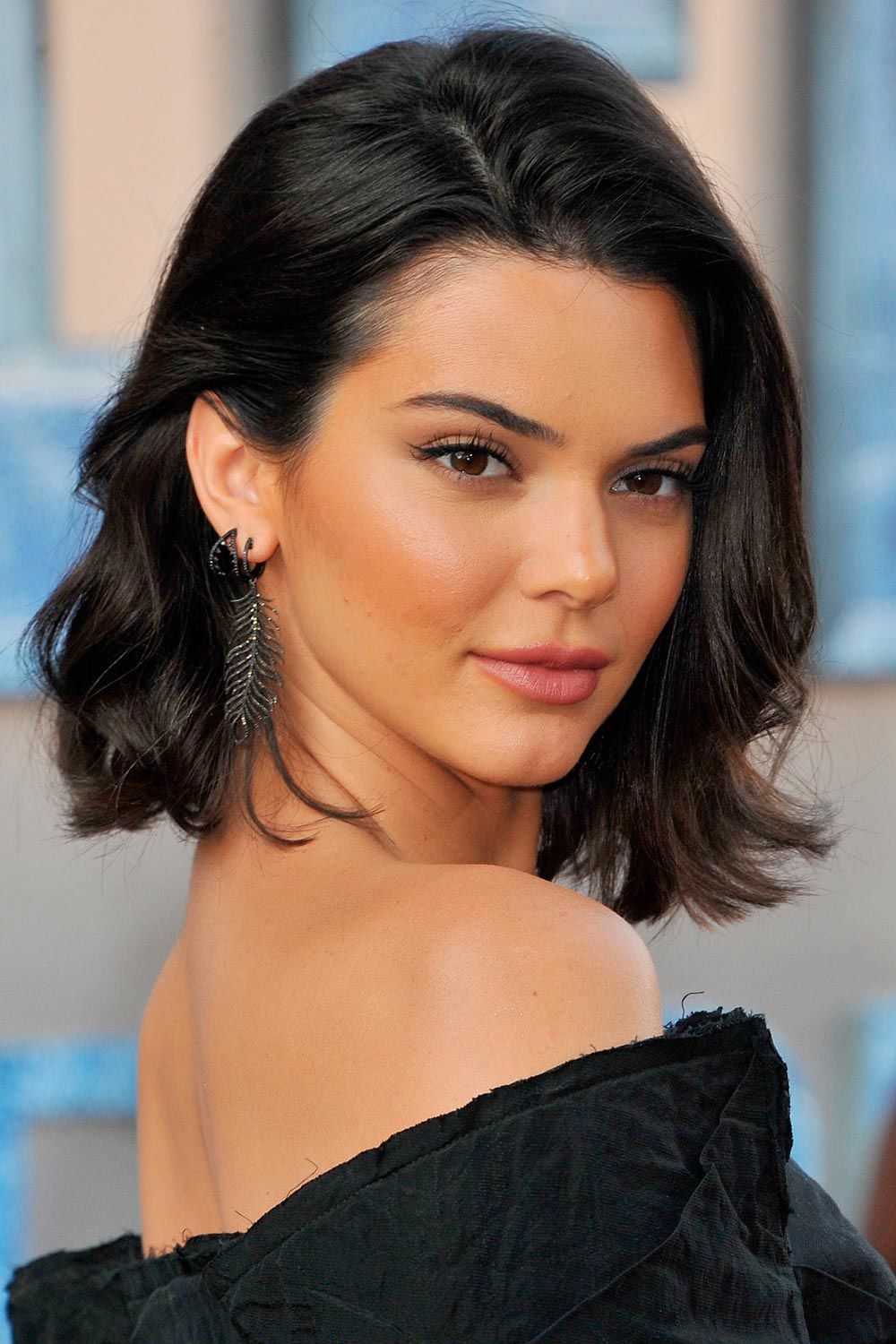 Source: Kendall Jenner via Tinseltown/Shutterstock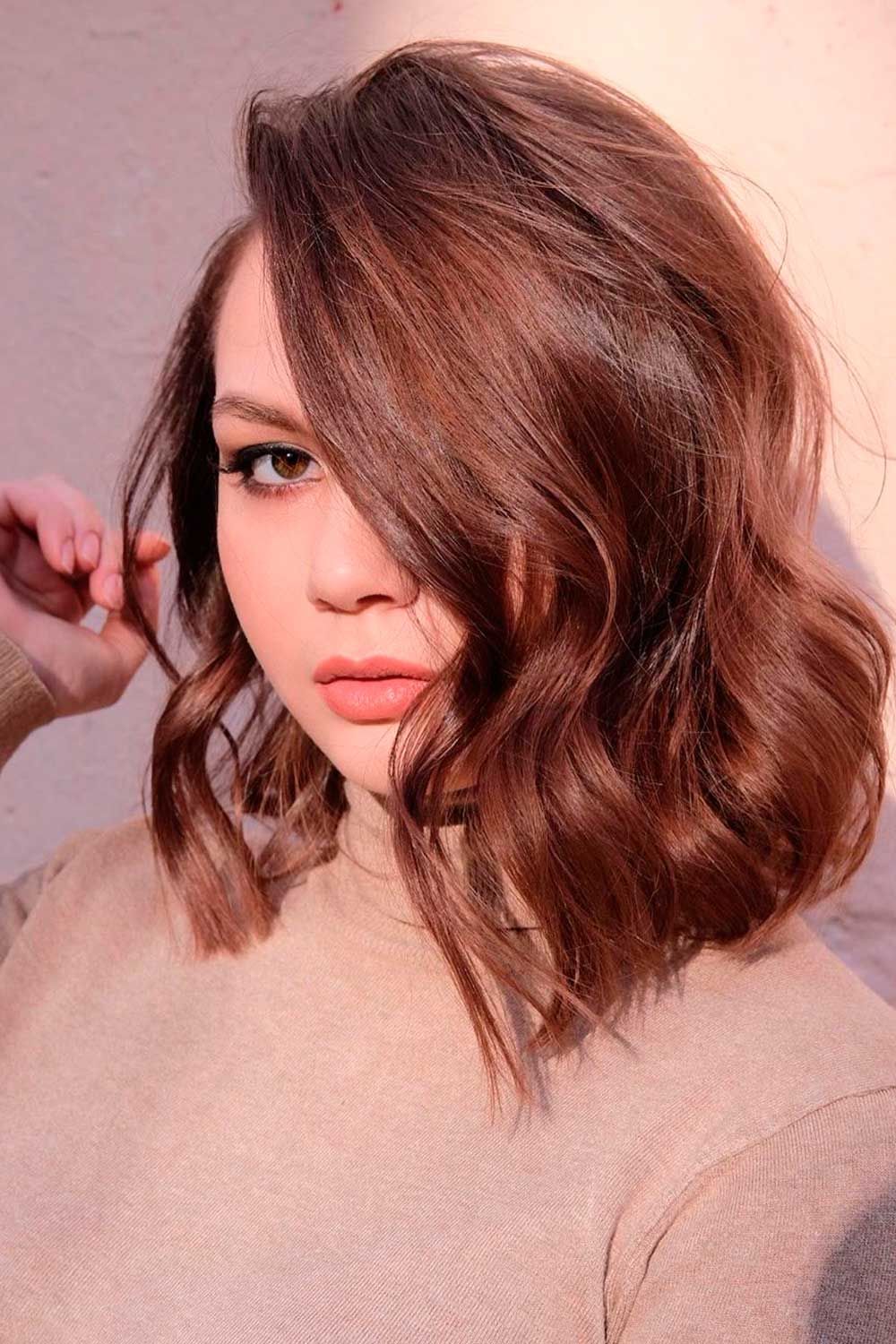 Source: mainpointsalon/Instagram
Soft, tousled waves are the look of the moment, regardless of your hairstyle. An asymmetrical curly bob is a perfect way to look and feel trendy with a style you won't regret later on.
Messy and playful elements are ideal on bobs that hover near lob territory by skimming the shoulder tops. There isn't too much difference in the length of the sides of this bob, so a deep and swooping side part is sexy, yet relaxed.
Before styling, use a deeply moisturizing conditioner and follow up with a serum for high shine.
Boho Chic Beachy Waves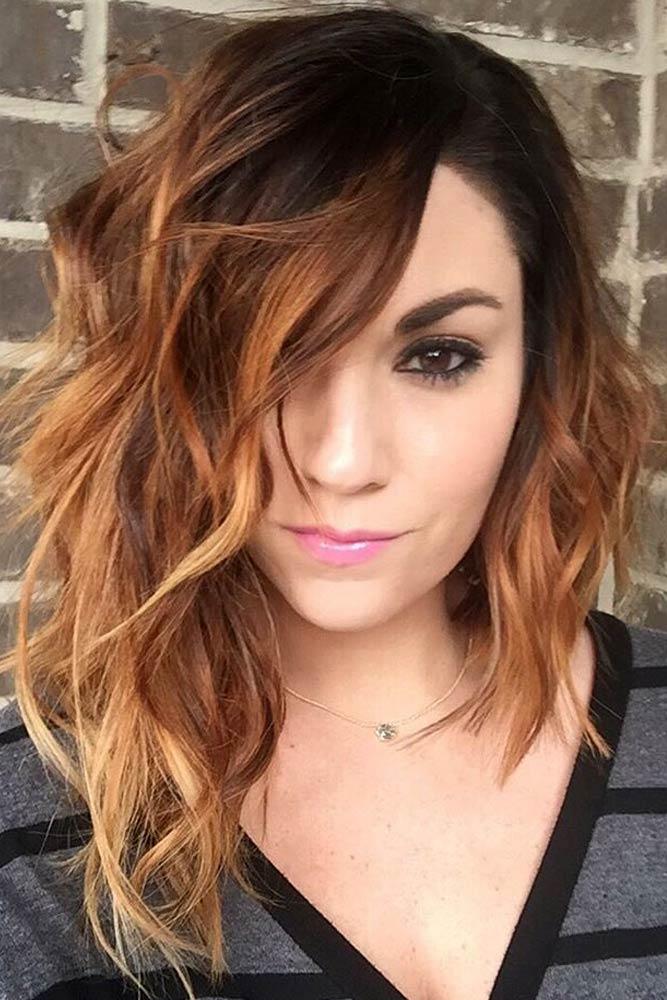 Source: beautyandtheblush/Instagram
Boho Chic is all the rage this year. This adorable cut with its carefree waves is fun and effortless. If you want to embrace your glam chic side, this is the look for you. To style, add volumizing mousse to your damp hair and blow-dry. Then create messy, imperfect waves with a medium barreled curling iron. Next, run your fingers through your curls to separate, spritz lightly with a sea salt spray and tousle for that carefree, sexy effect. This look works best for those with round or heart-shaped faces.
Messy And Playful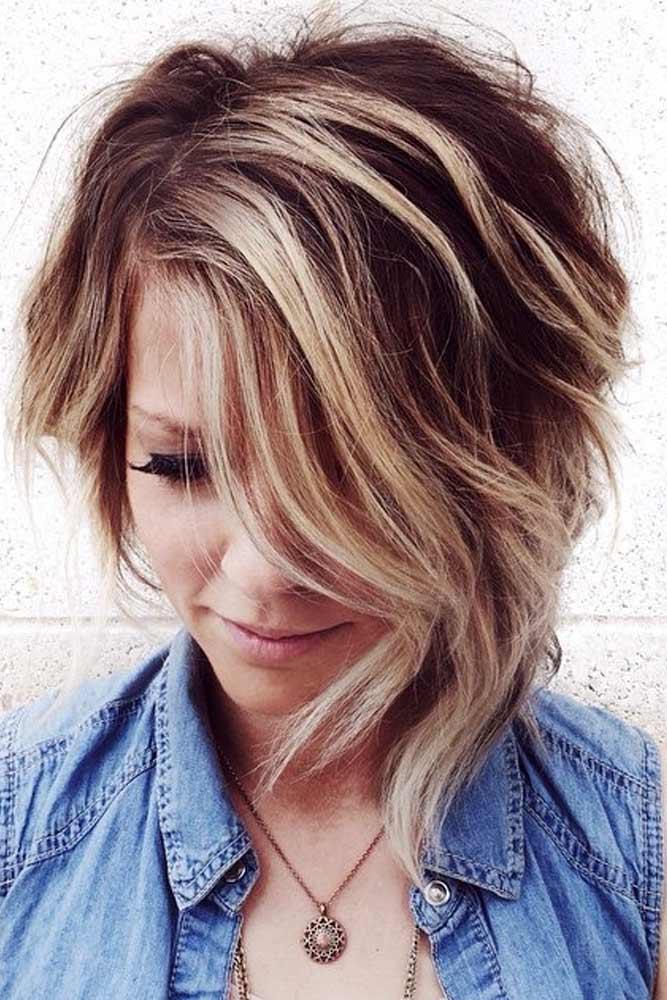 Source: hairbyjessica_/Instagram
This playful bob is just long enough to add some messy curls. It can go from serious to fun in just a matter of minutes and works for any occasion. Wispy bangs add a look of mystery. To achieve this carefree style, add some styling serum and blow-dry your hair. Then using a flat iron, make random messy waves and mist lightly with a sea salt spray.
Waves With Highlights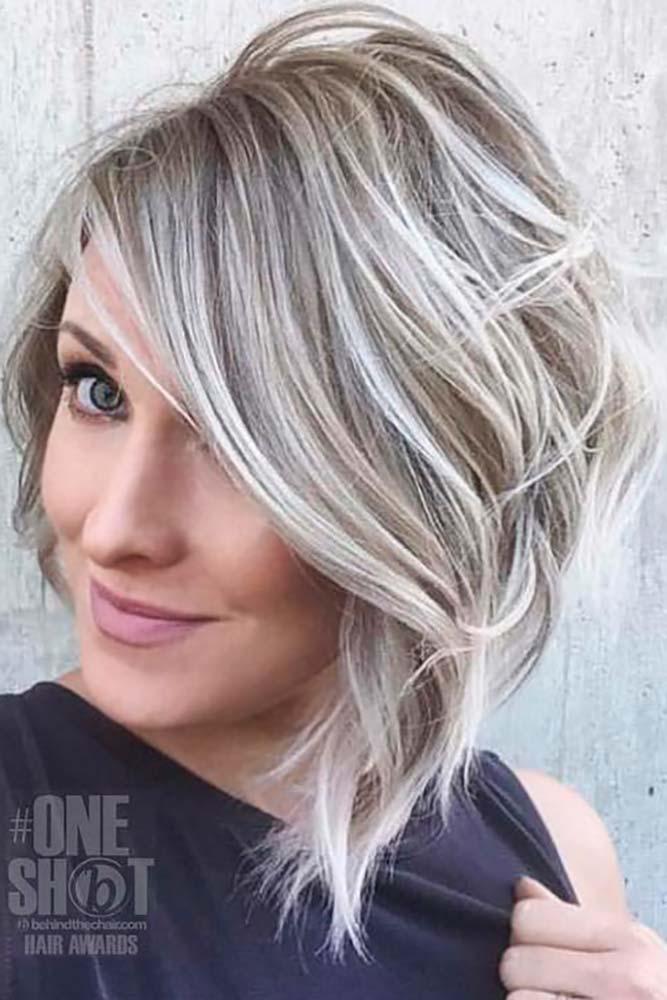 Source: styled_by_carolynn/Instagram
If you are looking for bob wavy hairstyles, look no further! This short wavy asymmetrical bob is perfect if you are looking for a slightly unkempt style that will drive men wild.
Also, the blonde highlighted hair gives this cut a sense of playfulness that shows you don't take yourself too seriously and have a fun and adventurous side!
Blonde Balayage On Wavy Bob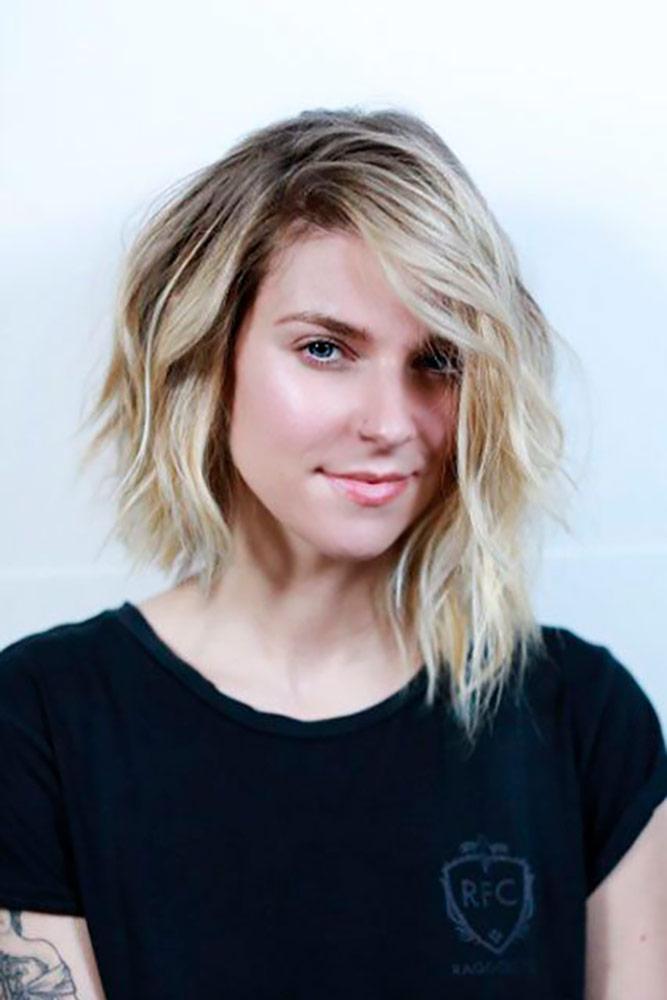 Source: anhcotran/Instagram
If you are looking for medium haircuts for square face, this wavy bob could be just what you are looking for! The pretty buttery blonde balayage tones are super cute and playful. As well the soft waves and choppy layers make this asymmetrical cut even more fun!
Stylish Beige Blonde Asymmetrical Bob Wavy Hairstyle
Source: kimberlytayhair/Instagram
We already know that the asymmetrical bob makes an impact. Want to make more? First, get the latest hair color trend. And, yes, it's ashy beige hair. It's 2021's hair color rage. And, don't dare to think blonde, as most dictionaries claim, is too simple and predictable. See this model's hair? Simple? Hardly. Her slightly dark roots magically burst into pastel ashy blonde, perfectly matching the fair skin tone. The shimmering colors accentuate her brilliant blue eyes and other facial features.
You'd think that would be enough, but no, the wavy symmetrical bob adds even more impact. If you don't have natural curls, hot rollers or a barrel-shaped curling iron will easily provide the necessary results. You can even perform an asymmetrical bob on yourself, should you dare. The Internet contains tutorials and how-to videos instructing how to perform a DIY asymmetrical bob with layers. Proceed carefully.
Side-Swept Curly Asymmetrical Bob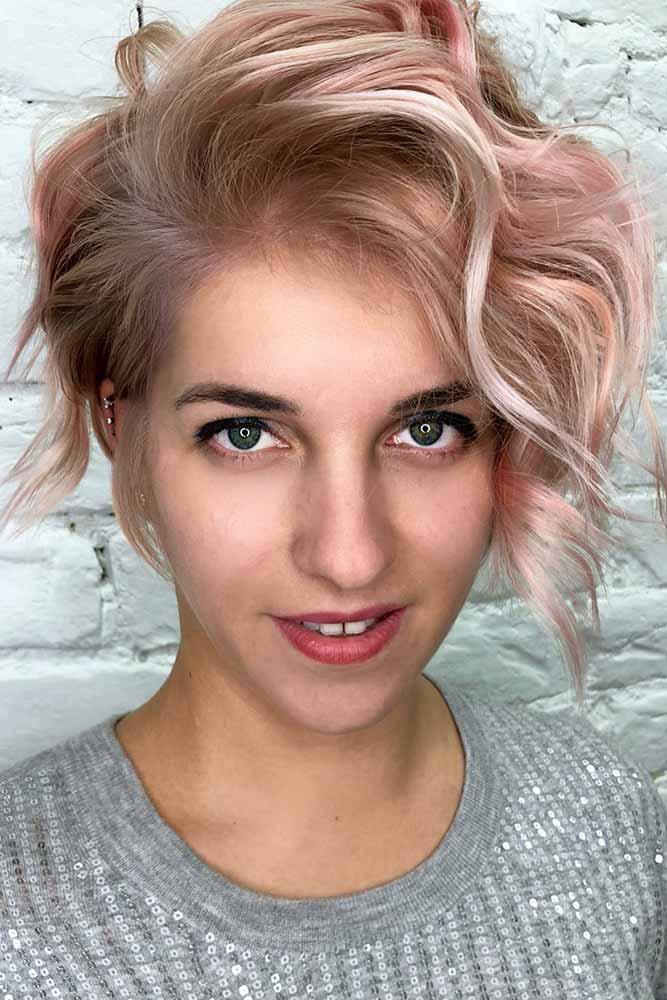 Source: aliyousha/Instagram
If you want to stand out in the most elegant, stunning, exclusive way, take your asymmetrical bob curly with a side of a sweep. The side sweep on this model's curly asymmetrical bob adds excitement and allure. She was also smart to maintain her dark roots when she colored.
They call attention to her bewitching eyes, eyebrows, and lips and also keep her lighter hair shades from washing out her light complexion. She probably won't have all that much to worry about, though. She knows exactly what she's doing. The pastel tinges through her loose waves dash in the precise amount of femininity.
Asymmetrical Bob With Blonde Balayage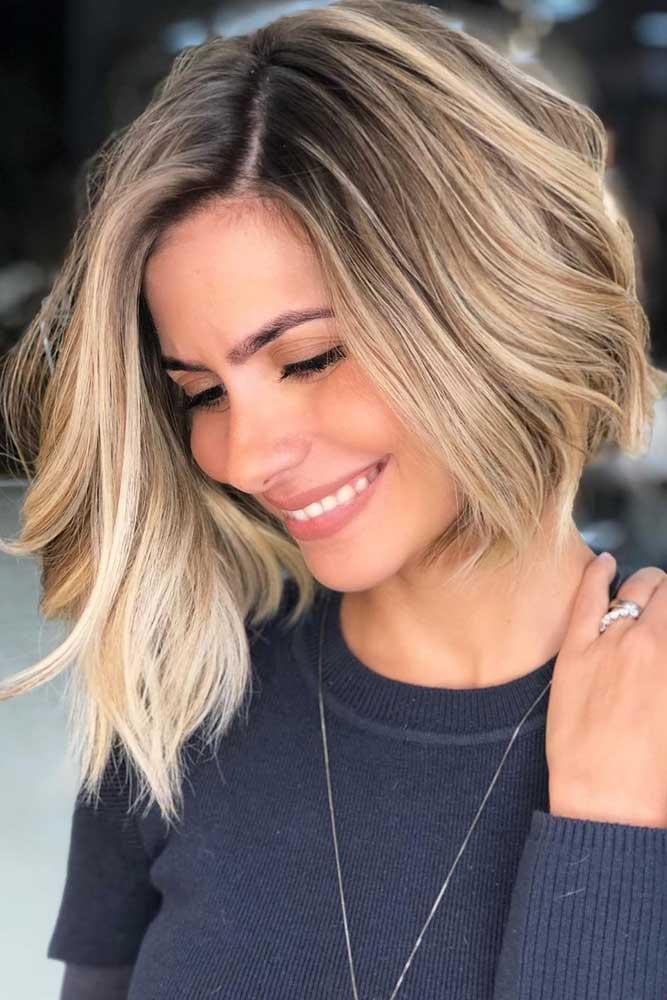 Source: romeufelipe/Instagram
Sooner or later, you will feel the need for change in your image. However, there's no way you will want to leave your asymmetrical bob, as it's so cute, dramatic, and feminine at the same time. And this is where new colors should come in. Apart from bringing something new to your daily look, this coloring technique will enhance the visual impact brought by your creative haircut. All in all, some dimension in hair won't ever hurt!