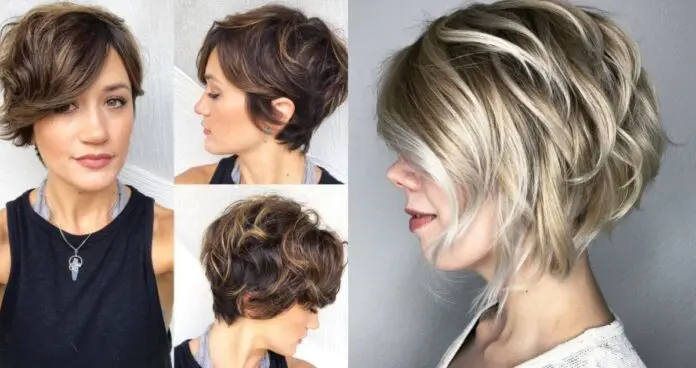 These days short hairstyles need to be shaggy to be viewed as modern and stylish. The best thing is they make you look younger and can be adopted for any occasion. The following hairstyles are equally good for straight or curly hair. They are easy to style and maintain, and we honestly believe it's hard to find anything better in terms of on-trend short hairstyles.
The Most Beautiful Short Shag Hairstyles
Why do professional stylists claim that short shag haircuts may become the best bet? Shags are all about choppy ends, layering and a ton of texture. Thus, the stylist adds volume where needed and creates dimension if hair looks too flat. Let's check the ideas.
#1: Short Haircut with Sass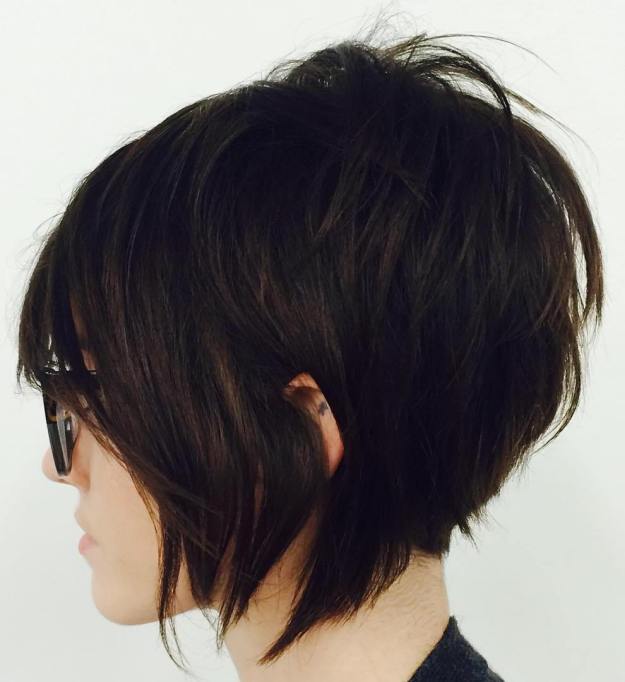 Short shag haircuts are popular right now – making a strong comeback from their original 1990s heyday. Perfect for women with thin or flat hair, a shag cut perks things up to bring body, bounce and a whole new life to your locks.
#2: Waves of Color
If you have a natural bent to your hair, then your strands will respond well to a shag cut. The cute silhouette of this style begs to add in some subtle highlights that lighten locks up and accentuate the layers.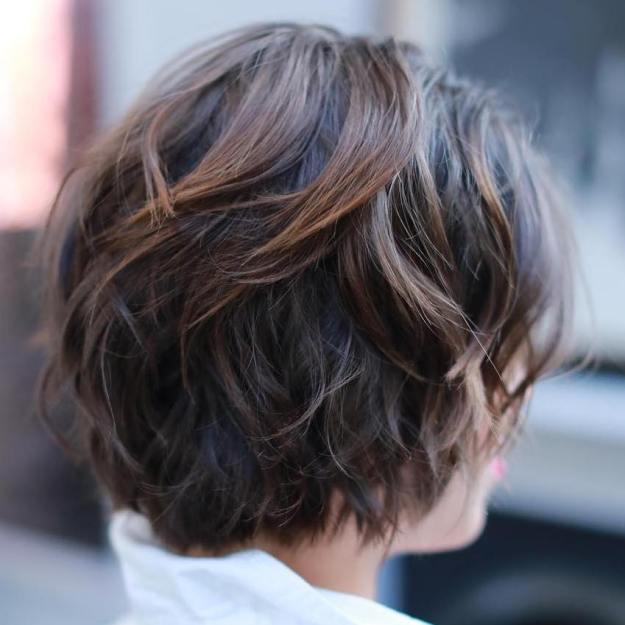 #3: Platinum Short Shag
Perhaps you were blonde as a child but your hair has darkened with age. Maybe you want to find out if blondes really do have more fun. Whatever the reason, platinum blonde hair is a pleasure to wear with a shorter cut because it is much easier to maintain.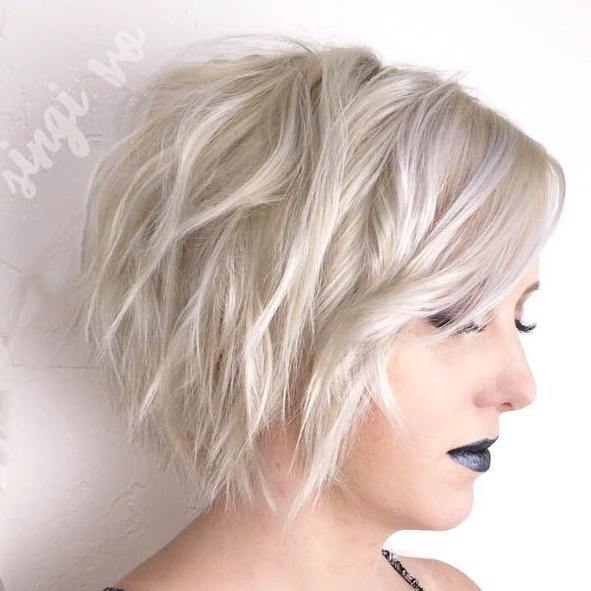 #4: Short Shag Bob
Bob haircuts fit into the shag look perfectly. If you want a short shag, go for a rounded bob cut – it adds fullness to thin hair and offers easy manageability for all hair types.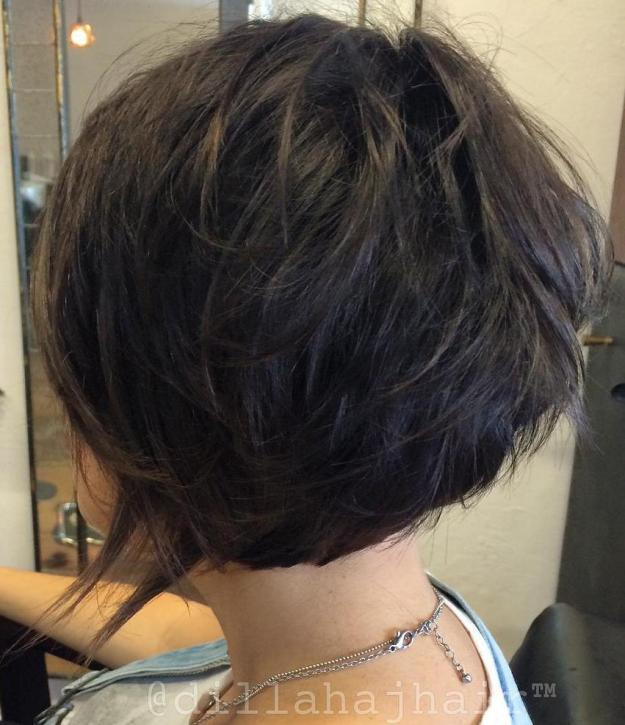 #5: Golden-Bronde Bob with Piecey Layers
A rounded silhouette, clean lines, and a slightly tousled appearance are the hallmarks of this shaggy bob. The light gold and brown tones of the bronde balayage provide a sense of depth and sophistication. This hairstyle is a wonderful choice for women who have extra thick and coarse hair.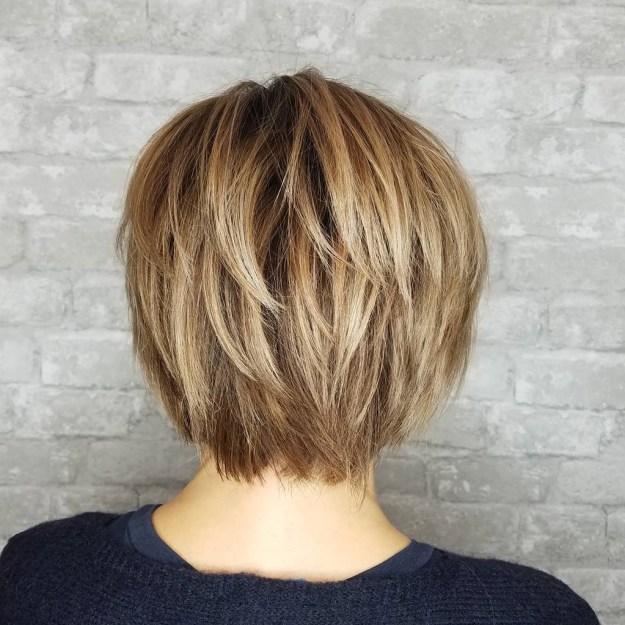 #6: Curls of Tinsel
Curly girls look adorable with shaggy hair. If you want something a bit more different, color your hair a black with silver undertones for a tinsel shine that looks great year round.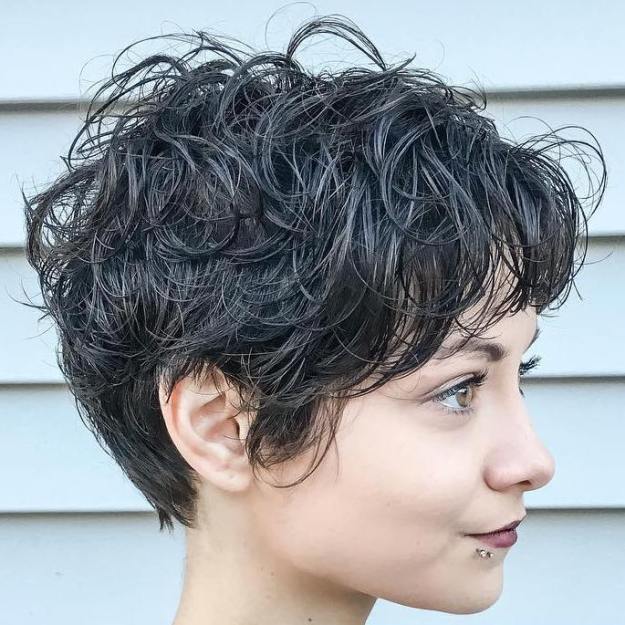 #7: Short Shag Blunt Cut
Go for a pixie cut next time you're at the salon – but allow enough length to remain for the shaggy appearance. The blunt, straight-across line of the nape and angled sideburns give a unique appearance to the cut that stands apart from other short shag haircuts.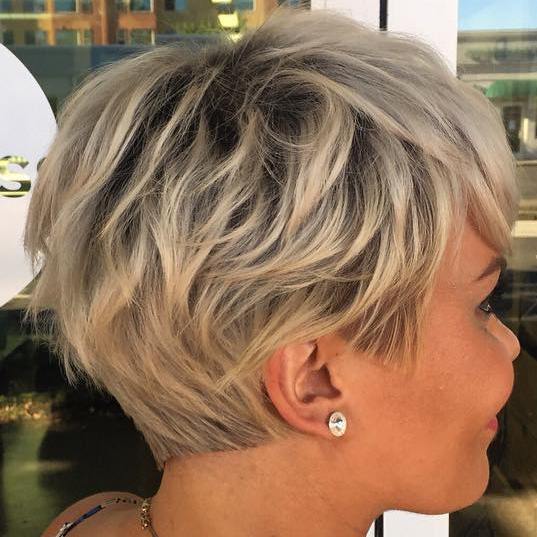 #8: Short Chocolate Bob with Feathered Layers
Add some height to your short shag; tease the crown section and have a little poof with your tousle! The feathery bangs and layered side pieces curve towards the cheekbones and frame the face in a classy, dramatic fashion. It's an upscale hairdo for an elegant woman to flaunt.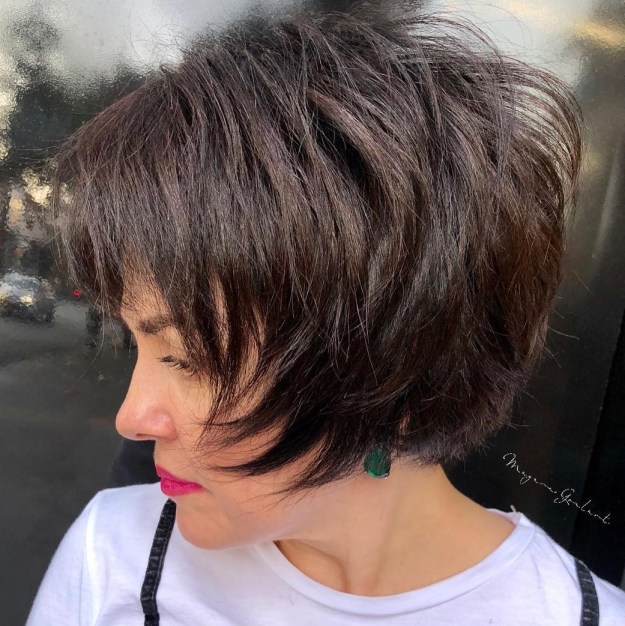 #9: Tapered Shaggy Chocolate Brown Bob
The layered, tousled top pieces and longish bangs give the tapered bob a tomboy appearance, while the side pieces fall over the ears and cradle the neck and jawline for a feminine look. When you try a hairstyle with bangs, sweep them to one side, so everyone can see your beautiful eyes.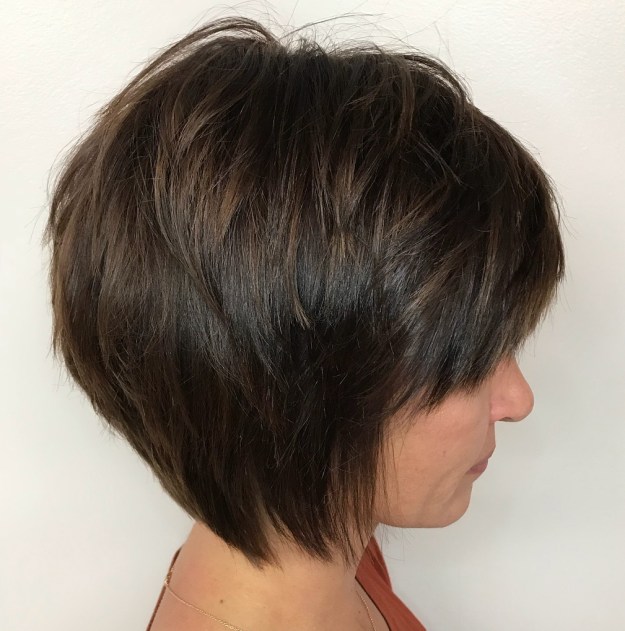 #10: Bronde Bob Shag with Short Back
The back view of this shaggy, inverted bob is as impressive as its front. With a color palette that runs from chocolate brown to whitish blonde, it's an ultra-modern and courageous style that only the most confident women can pull off.