#41: Short Sliced Metallic-Blonde Bob
The sliced white-blonde highlights are sizzling hot on this straight hair bob. A slight upward flip of the side pieces makes this short shag cut also a bit flirty and suitable for women of all ages. The sideswept feathered bangs flow gently over one eye, creating a mysterious and sensual look.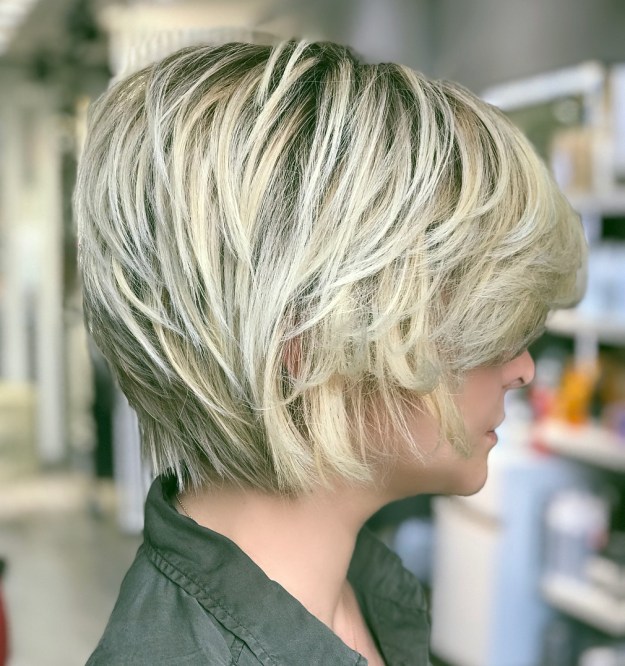 Instagram / @JEANCLAUDEELMOUGHAYAR
#42: Voluminous Short Choppy Blonde Bob
Youthful and sassy, choppy and full-bodied, there's something about the tousled bob that gives it a tomboy edge. The cut is quite different from the shaggy short styles in the other pictures, and it works extremely well with hair that's straight and coarse. In any other context it might be seen as unruly; in this case it'spure joie de vivre!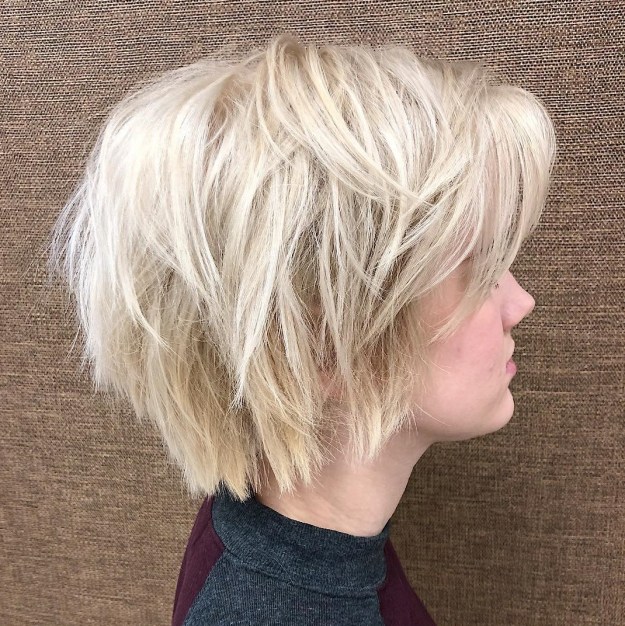 Instagram / @HAIRBYANDE
#43: Long Pixie with Angled Layers
It's a shaggy pixie on steroids! Tons of layering and wispy pieces add height to the hairstyle and frame the face flatteringly. The ultra-feminine and extremely natural-looking blonde balayage helps to define all the angled layers and enhance your best features, such as eyes and cheekbones.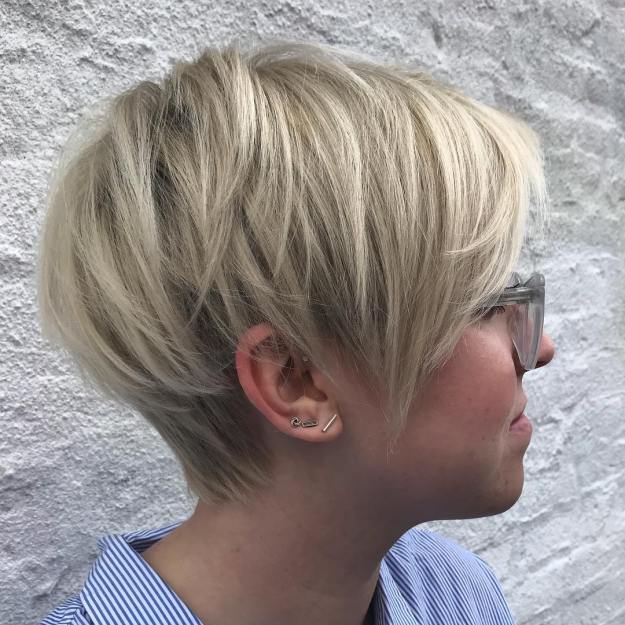 Instagram / @AARONSCOTTNYC
#44: Messy Curly Blonde Pixie Bob
Who says that short shag hairstyles are recommended onlyfor straight or slightly wavy hair? We beg to differ! The curly stacked locks rule the roost, and the white-blonde bangs are cut and styled to flatter the forehead and cheekbones. Hot and sexy, it's the perfect wash-n-go hairstyle for women on the run!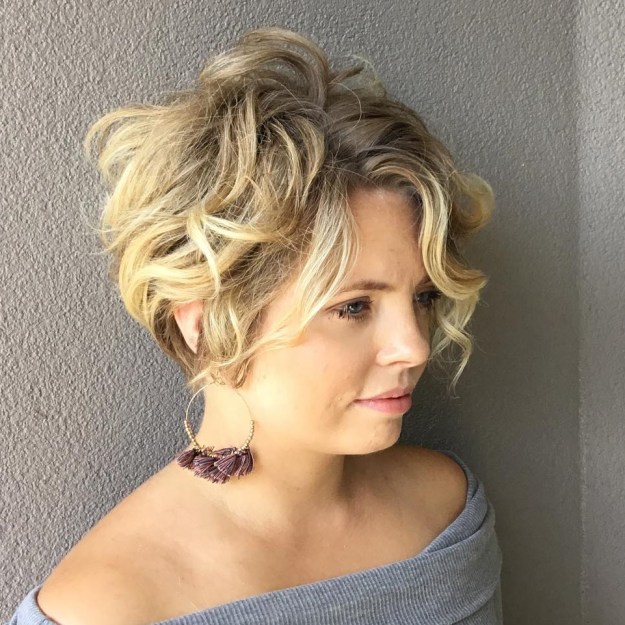 Instagram / @HOLLYGIRLDOESHAIR
#45: Very Short Shaggy Bob
For women who aren't sure about going all the way to "pixie-short" hair, we suggest a shortish shaggy bob with a lot of razored layers. Hints of copper over a chocolate brown base keep the hairstyle light and fresh, and the slightly inverted shape is a good silhouette for everyone.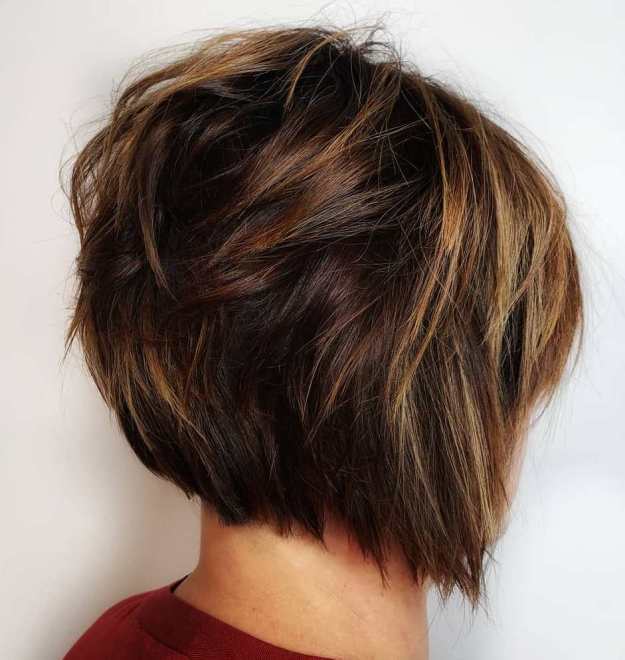 Instagram / @HAIRBYKATELYNJEAN
#46: Straight Wispy Jaw-Length Bob
Add a little height and body to super-straight, fine hair by teasing the roots or go for a flawless blowout. The ash blonde jaw-length bob is a perfect solution for thin hair that needs some oomph and lift.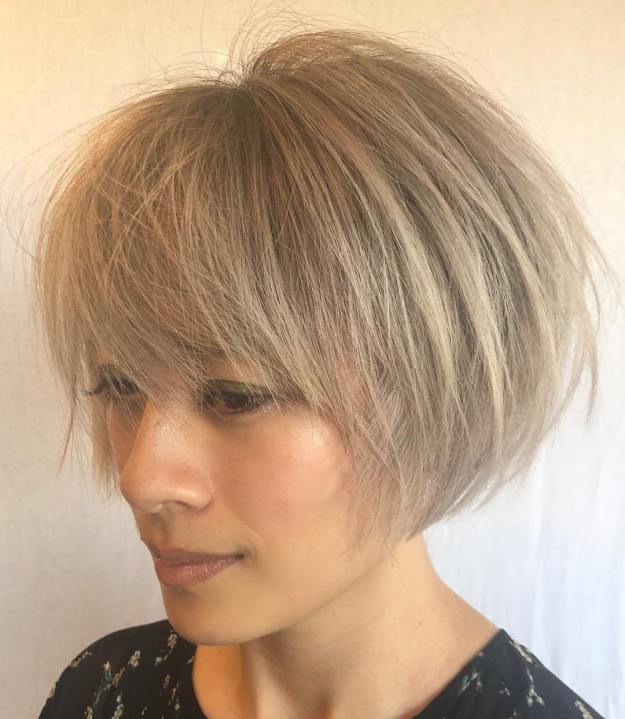 Instagram / @HAIRBYMIRNA
47: Straight Long Shaggy Pixie
Are you bold enough to try one of these short shag haircuts? With this shag you'll get a funky retro look that seems like it's right out of a 60s TV show.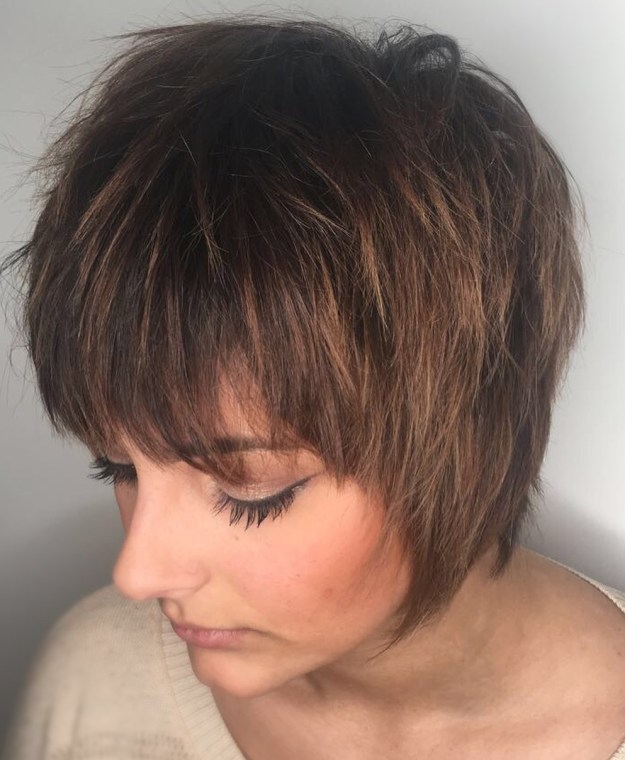 Instagram / @STYLE_BY_ASHLEY
#48: Choppy Blonde Bob with Messy Waves
This might be just what you are looking for in a short shag! Easy to style and maintain, and even easier to pair up with the right makeup and clothes, the wavy chin-length bob with a bit of extra height on the top can slim your face and make you look generally taller and thinner. Who would have thought that the right haircut could do all that? (Hmm, us!)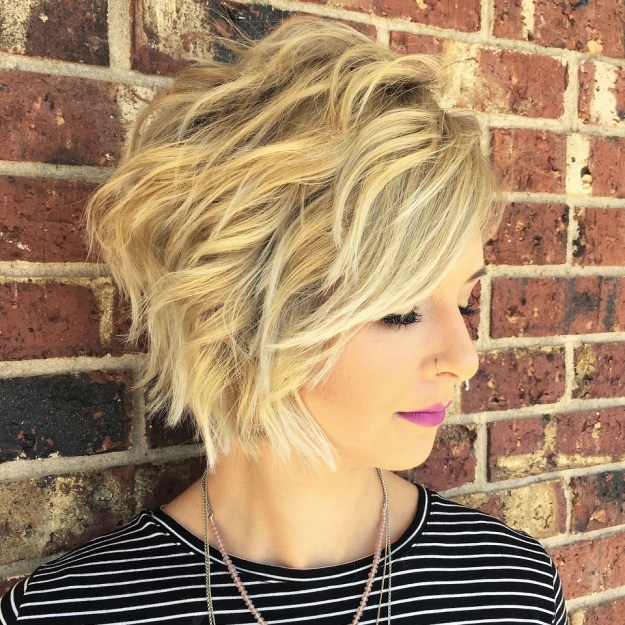 Instagram / @BRITTMILLERHAIRDOER
#49: Messy Highlighted Pixie with Long Side Bangs
Can't quite decide if you want to go long or short? No problem — choose both! The long of it is all in the side bangs that dip waaaaaaaaaaay below the chin, almost touching the collar bone. The shorter back shows off the beautiful neckline. A copper-toned balayage completes the chicness.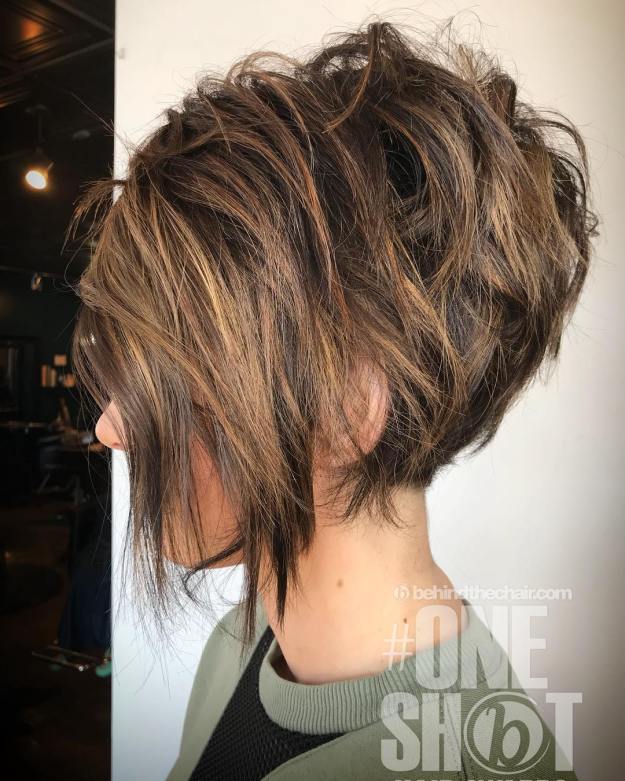 Instagram / @SHMOAKIN_HAIR
#50: Sophisticated Wavy Ash-Blonde Pixie Bob
When you're in the market for a new bob hairstyle, consider trying a modern twist on the classic wedge style. The side part and overall round shaping works perfectly with your natural waves, and grazes the jawline, beautifully framing the face. The muted hues of the ash-blonde balayage are timeless.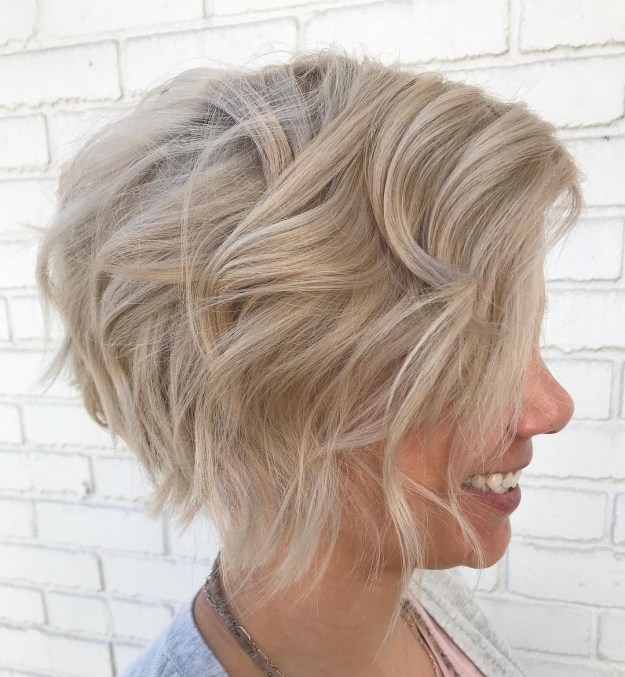 Instagram / @EMILYDIANNEHAIR